SCIA obtains renewal of the group's ISO 9001:2008 certification, valid until 2018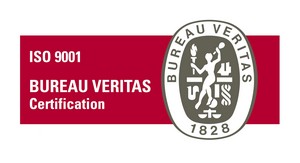 SCIA has obtained the renewal of certification for its internal quality assurance system according to ISO 9001:2008.
Since 2001, each employee, from the a junior software developer to the CEO, is required to take and pass tests pertaining to the processes, policies, and procedures in their area of responsibility.
The scope of supply:
SCIA offers standard software on structural modelling, analysis, design and detailing for engineering consultants and contractors, industry and governmental offices.
SCIA distributes productivity tools for technicians and engineering.
SCIA offers training, consultancy and advice on Scia products and Scia product related processes.
 
The certificate concerns below mentioned organisations and sites:
SCIA nv - Industrieweg 1007 - 3540 Herk-de-Stad, Belgium
SCIA Nederland BV - Kroonpark 10 - 6831 GV Arnhem, The Netherlands
SCIA sarI - Centre d'Affaires, 29 Grand'Rue, 59100 Roubaix, France 
SCIA s.r.o. - Slavièkova 1 a, 638 00 Brno, Czech Republic
SCIA s.r.o. - Evropská 2591/33E, 160 00 Praha, Czech Republic
SCIA s.r.o. - Murgašova 1298/16, 010 01 Žilina, Slovakia
SCIA do Brasil Software Ltda - Rua Or. Luiz Migliano 1986 - sala 702, CEP 05711-001, SAO PAULO, Brazil
Our Quality Management System contributes significantly to the continuous improvement of our processes, procedures and client satisfaction.