Herman Oogink
Head of Strategic Alliances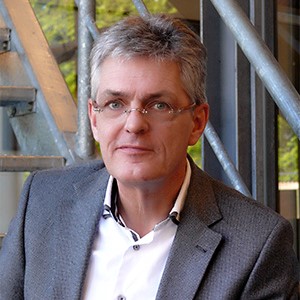 Herman Oogink has 34 years of experience in software for structural engineering going from structural analysis, CAD to manufacturing in the steel and precast industry. With that he builds up a brought and deep knowledge of the construction industry worldwide.
Herman started in 1985 at W+B Software in the Netherlands. Through a merge with SCIA in 1993, Herman expanded his scope to the international world. After having done different management jobs he ended up being more than 16 years CTO at SCIA, responsible for development and product management, and combined that role with business unit manager for the precast and steel industry.
Currently Herman is responsible for strategic partnership and alliances. Using his broad experience and network to expand the international sales channel, looking for products that add value to our current portfolio and finding innovative technologies to keep our product leadership. Besides that Herman is leading an innovative BIM project focusing on integrating structural engineers into the BIM workflow.
Herman is holding a Master of Science degree in Civil Engineering from the Technical University of Delft in the Netherlands and holds certificates, as part of a General Management program at the University of Groningen (RUG), in Strategic Business Development and Business Strategy.

Other EXECUTIVE TEAM Members