SCIA AutoConverter
SCIA AutoConverter is a true game-changer, effectively allowing engineers to join an OpenBIM process. It's a unique open application which helps the structural engineer to automatically convert any structural model coming from any CAD model into an analysis model in an OpenBIM workflow using a controlled automated process. Tedious and bothersome tasks are avoided and structural engineers regain considerable amounts of time to do other work.  Adjustments made to the structural model are automatically updated to the related analysis model without the loss of additional analysis data created inside the analysis tool like loads.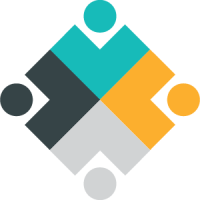 BETTER BIM - Bringing engineers fully into BIM
Structural engineers and modellers are brought together to collaborate effectively in an easy-to-use OpenBIM workflow. A Cloud-based application allows engineers to quickly convert 3D structural models from any CAD software to high quality analysis models.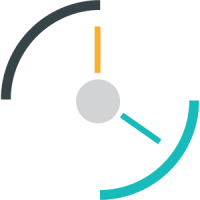 AUTOMATION - Save time, eliminate remodelling
Convert any 3D structural model into a high-quality and accurate analysis model automatically, without the need for time-consuming remodelling and re-entering data from scratch.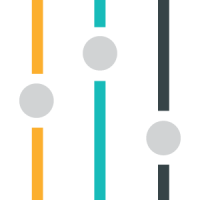 CONTROL - Engineers control the analysis model
Have full control over the generation of the analysis model. Using the simple built-in workflow, check and validate the model and in no time produce an analysis model you can trust.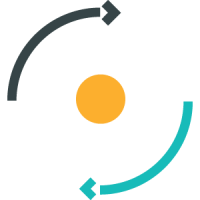 COLLABORATION - Easy Revision Management
Collaboration between disciplines is fostered through a cloud storage and management platform. Changes made to the structural model are automatically updated in the analysis model with no loss of analysis data. Changes in the analysis model are visible in the structural model. The platform is powered by Allplan Bimplus.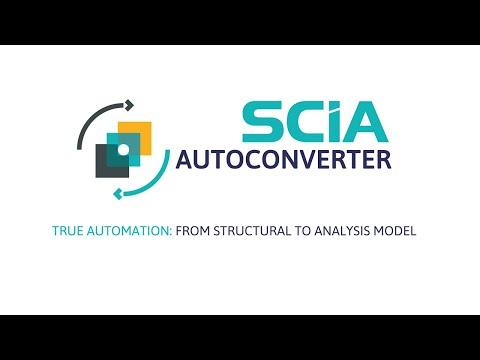 Why SCIA AutoConverter
SCIA AutoConverter is a fast, easy-to-use, accurate and reliable application, which enables structural engineers to convert automatically structural models from any 3D structural software to create high quality and accurate analysis models. What's more, revisions from both modellers and engineers can be updated simply and straightforwardly.
Request a free trial
A unique application enabling the automatic conversion of any structural model into an analysis model in an OpenBIM workflow.
Try it for yourself with a free 30-day software trial.
SCIA AutoConverter is a powerful Tool that has the potential to solve the big problem in differences between the structural and analytical model in an easy, fast and innovate manner. With this Tool an important step is taken towards a holistic BIM functionnality.

SCIA AutoConverter
Open BIM with SCIA software
We are constantly looking for ways to improve the engineering workflow and to make BIM a workable reality for all. We realise this cannot all be done via a 'one size fits all' approach and so we have developed a number of different solutions for ANY type of company and engineering workflow, from a federated to an integrated model.
Save time - eliminate remodelling
Modelling from scratch is a time consuming task. With SCIA AutoConverter you can create and update analysis models, without remodelling, from any 3D structural software to any analysis software