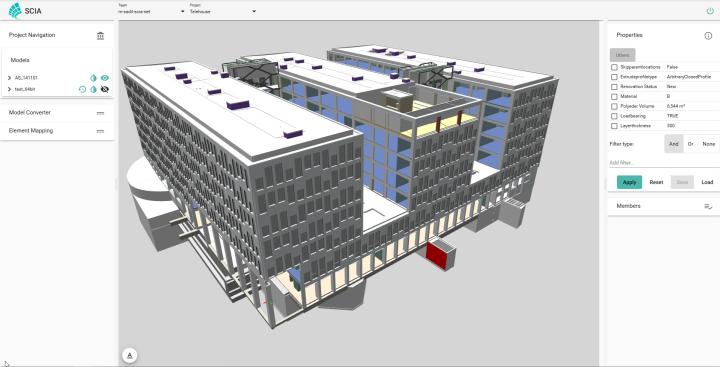 From ANY CAD to ANY analysis software
The only application performing a global alignment of the analysis model (not just local adjustments like extending a column to the ceiling midline, which may lead to poor finite element mesh and numerical inaccuracies).
read a structural model from ANY CAD (supporting IFC / SketchUp), 
convert it into an accurate analysis model and
send it to ANY analysis software (supporting SAF).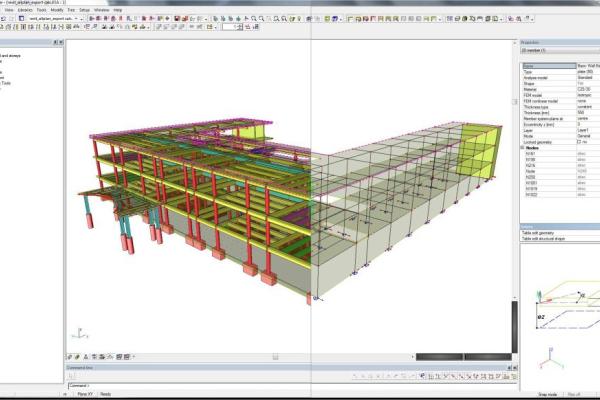 Be part of OpenBIM
Take BIM workflows to the next level by accessing and working on analysis models anywhere, anytime.
Choose the software you're comfortable with, rather than being forced to choose one that you are unfamiliar with or which isn't fit for purpose.
Publish results in a cloud-based collaboration platform powered by Allplan Bimplus for team review and task management.
Automated process
No more remodelling from scratch to create a high quality and accurate analysis model.
Cut hours or even days from your projects, which would usually be spent recreating models or managing changes.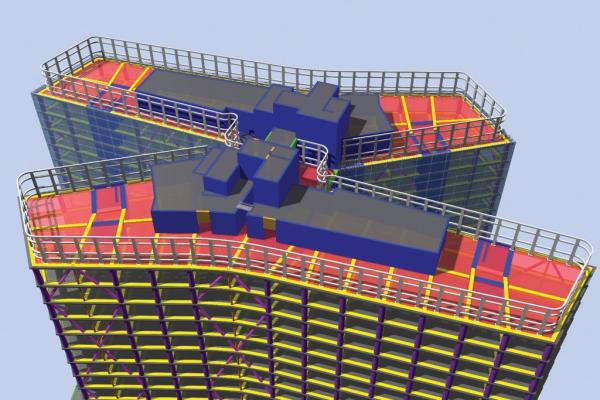 Control the process
No more question marks and concerns over the quality of the analysis model generated or in-complete data.
Collaborate effectively, no more inaccurate model conversion, missed changes, or loss of analysis data.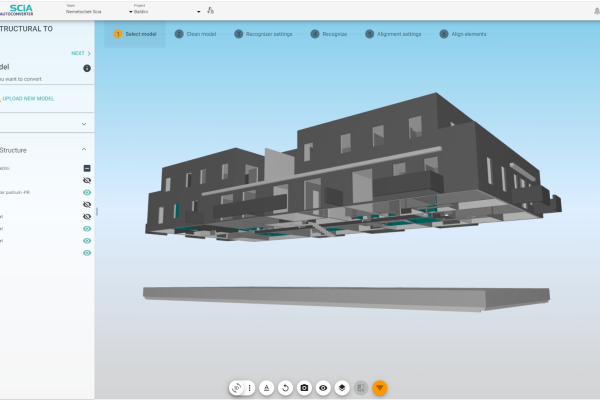 Storeys now available in the AutoConverter
Building Structure
With implementing the building structure into the AutoConverter interface, inspection and cleaning of the model becomes even more organized. You can use predefined storey structure in your model to go through the building floor by floor, making sure that none of non-load bearing elements will stay in you model.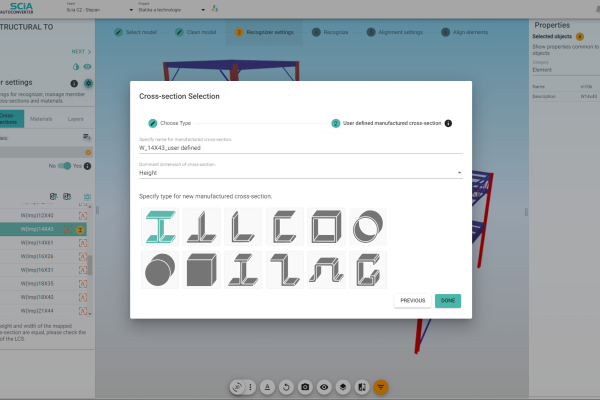 Manufactured user-defined cross section
Cross section mapping
When the desired cross section is not present in Bimplus steel profiles library, or the naming doesn't fit with names in your analysis software you can define your own steel manufactured cross section now. Ability to define your own manufactured steel profiles in the AutoConverter makes exchange of analysis model with final analysis software easier and smoother.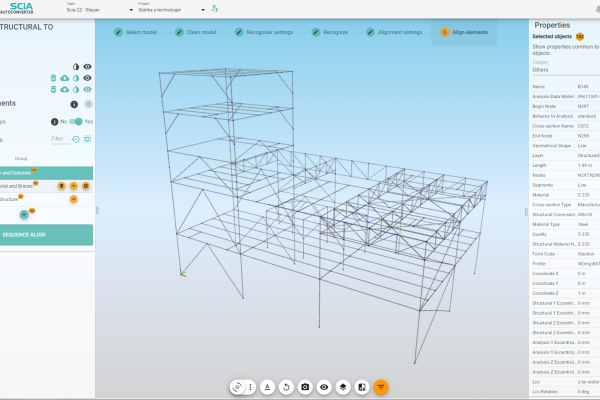 Alignment per groups feature
Alignment of analysis elements
Alignment per groups is an advanced option for alignment. You can use that function and reorganize recognized analysis elements into multiple groups with different alignment settings. Alignment per groups provides you with better control of alignment process and provides better results, especially for more complex structures.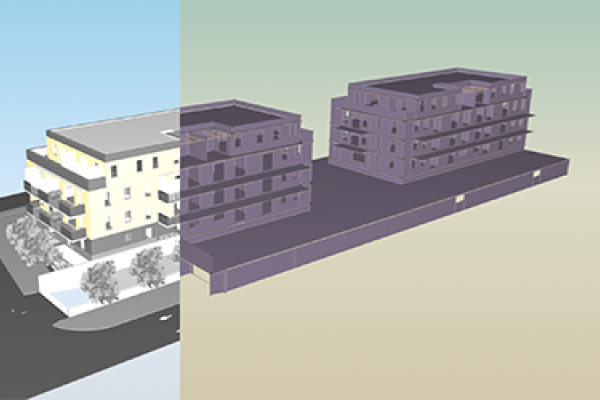 Any 3D structural model to analysis model
SCIA AutoConverter can convert complete structural models, or parts thereof, from any CAD solution (supporting IFC format) into an analysis model (any CAE software supporting SAF format or link to Allplan Bimplus). You don't have to re-enter models from scratch, saving time and reducing errors.
Built-in workflow to control the process
As the structural engineer, you have full control over the generation of the analysis model. The built-in workflow and checking tools, within the simple to use and intuitive web application, guides you through the process and helps you make decisions on how the analysis model is created; giving you confidence that the final output will be accurate and exactly as required. No more need to worry about incomplete or inaccurate data.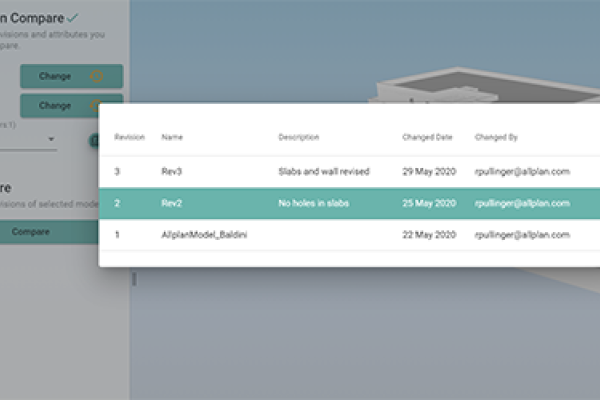 Built-in revision management
SCIA AutoConverter stores all models, including the analysis ones, in a central cloud storage solution powered by Allplan Bimplus, where all participants in a project can have access and retrieve the latest information and models available – anywhere, anytime with roles and responsibilities clearly defined.  Revisions to models are shown graphically and numerically, giving you a full overview of any changes that have been made. This makes it easy for all parties in the process to stay up to date and track progress.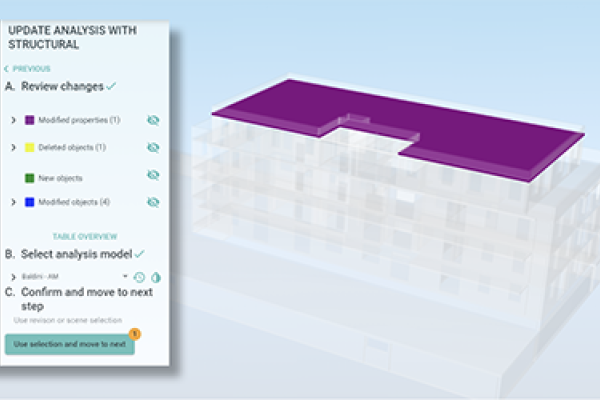 Automatic updating of analysis model when structural model changes
Changes to structural models happen all the time and can be time-consuming to update and manually remodel for analysis. Not with SCIA AutoConverter. When a structural model is changed the related analysis model can be updated automatically, with no loss of the additional input, such as loads and boundary conditions. This saves time and significantly reduces errors.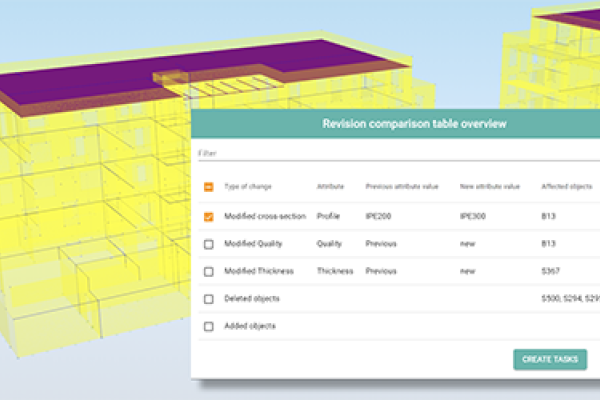 Built-in issue management tool (BCF supported)
Any changes made to the analysis model are visible and traceable, enabling the CAD modeller to see what has changed and adjust the structural model accordingly. Moreover, a simple task management system is embedded into the workflow, giving a clear overview, at any time, of all the open issues, questions and tasks, ensuring nothing gets lost or overlooked.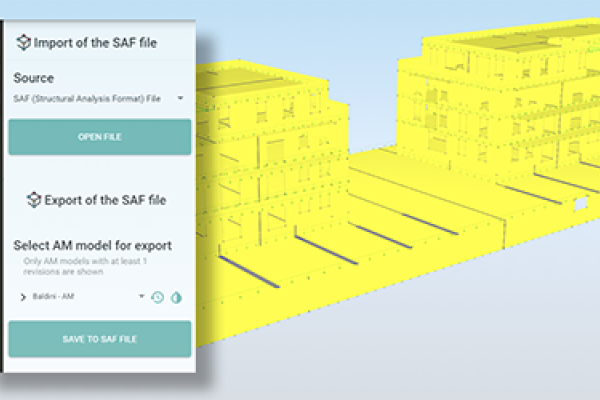 Any analysis software via Structural Analysis Format (SAF)
Take full advantage of no product dependency. You can exchange analysis models via an open and neutral exchange format with any structural analysis software that supports SAF. This means you have complete flexibility to use whatever software you are comfortable using.
Full integration with SCIA Engineer
While you can use any analysis software on the market, we have made it as easy as possible for SCIA Engineer users, by fully integrating SCIA AutoConverter and Allplan Bimplus with SCIA Engineer.  We are using OpenAPI to read and write the models from Allplan Bimplus to and from SCIA Engineer seamlessly.