Every two years, SCIA and Allpan organize an international contest between their users.
Over the years this contest has become a renowned happening to which users and the construction industry look forward to.
All projects designed  and constructed with structural software from the organising companies are accepted:
SCIA Engineer
SCIA Design Forms
Allplan Engineering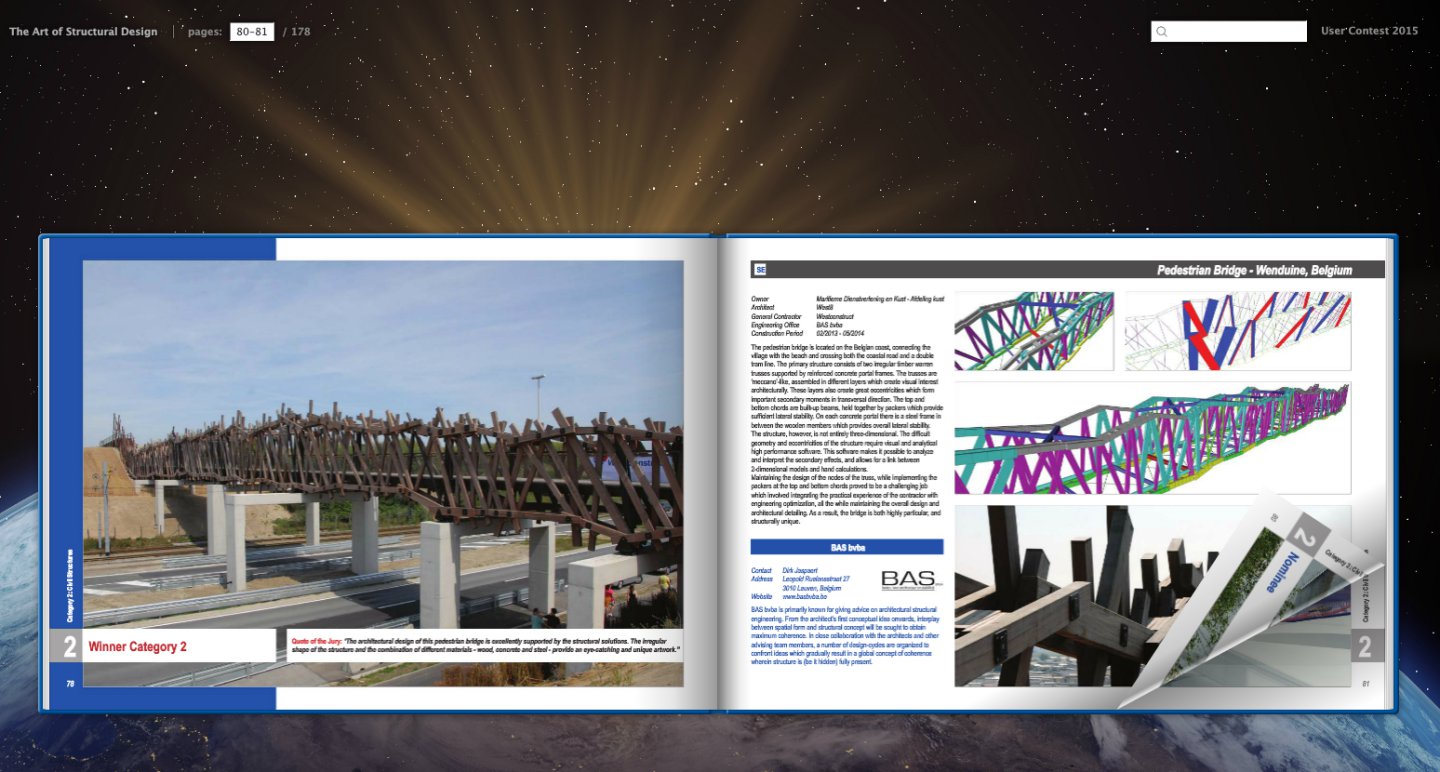 This contest offers all participants a unique chance to show the world their technical knowledge and professional skills. The results will be published in the notable 'User Contest Book'.
Nominated and winning projects will also be sent out to the international press for publication in specialized magazines and web pages. Each winning project is rewarded 1 500€.
Winners of 2015 Edition
Read all about the winners and nominees of the 2015 Edition
Free online eBook and PDF of all editions
The latest 2015, as well as the previous editions of the year 2013, 2011, 2009 and 2007 are available online as flipping books and as free download in PDF format.
Download or browse through our online User Contest Flipping books
Free hardcopy book
Professionals who are active in the construction industry can order a free hardcover copy of the exclusive, almost 200 pages thick "The ART of Structural Design" User Contest Book 2015, illustrating all participating companies and projects. 
Order your free hard copy of the 2015 book: "The ART of Structural Design"