How to define the indicative linear combination for 1D elements (combination key)?
An envelope or code combination gives as result the envelope of all linear combinations that this combinations contains.
Trough the combination key it is possible to represent which of these linear combination is indicative for a certain result.
The combination key can be added in the document.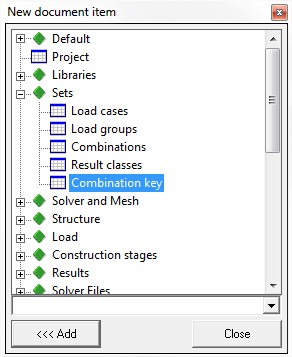 The combination key will contain all the linear combinations to which is referred in a results table.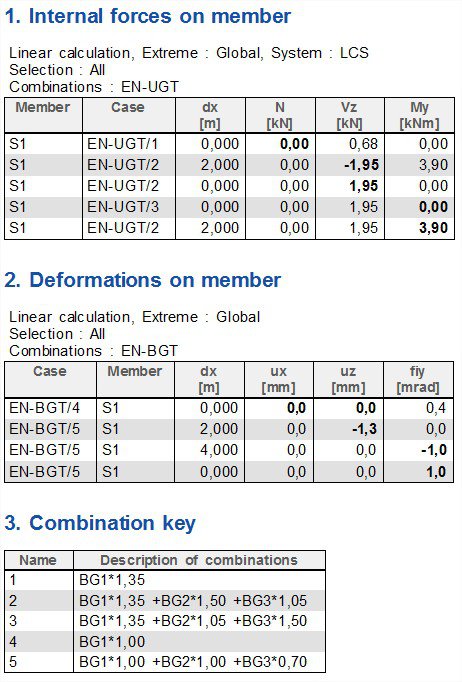 Note that the combination key will be empty until a result table is added that contains references to this combination key.
Also the numbers of the linear combinations that appear in the combination key are dependent on the order of appearance in results tables.
NOTE: The combination key is NOT available for 2D elements !!!
For 2D elements, the indicative linear combination can be traced by looking into detailed results in mesh node.