SCIA User Conference London
the recent enhancements in SCIA Engineer 19 & a recap on SCIA Engineer 18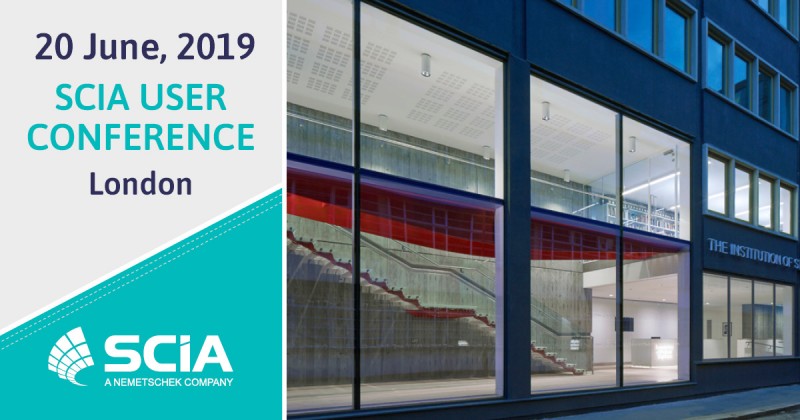 You are invited to our SCIA User Conference, an educational event on the recent enhancements in SCIA Engineer 19 and a recap on SCIA Engineer 18. You also have the opportunity to network with your peers from the industry. 
Meet our Product and Support Team and learn SCIA Engineer from the people behind the scenes. You will get lots of practical tips to apply in your daily job.

Be quick! Limited availability!
Program:
08:30 - 09:00
Welcome & coffee
09:00 - 09:30
Kick-Off 
09:30 - 10:30
Overview concrete design in SCIA Engineer 19
10:30 - 11:00
Coffee break
11:00 - 12:00
Overview composite design in SCIA Engineer 19
12:00 - 12:30
SCIA Engineer 19 – Usability
12:30 - 14:00
Lunch
14:00 - 14:30
What's new in the FE analysis and results
14:30 - 15:15
Parametric design & OpenAPI
Customer testimonial, AECOM: Parametric workflows - from stadia to pavilions
15:15 - 15:30
Coffee break
15:30 - 16:00
Digital Structures: Innovative collaboration with openBIM
16:00 - 16:30
Interactive session: SCIA Support Team
16:30 - 16:45
Wrap-up
16:45 - ...
Networking