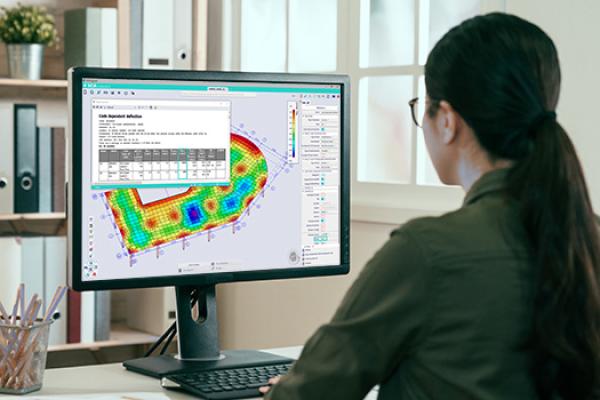 Why use SCIA Engineer at school?
Choosing structural analysis software for educational purposes can be daunting. After all, you don't want students to forget about the theory and just rely on software without using their common sense. Thanks to the transparency of the results in SCIA Engineer, students can check the calculations from the software with formulas and code articles and teachers can rest reassured that the students will not skip the theory.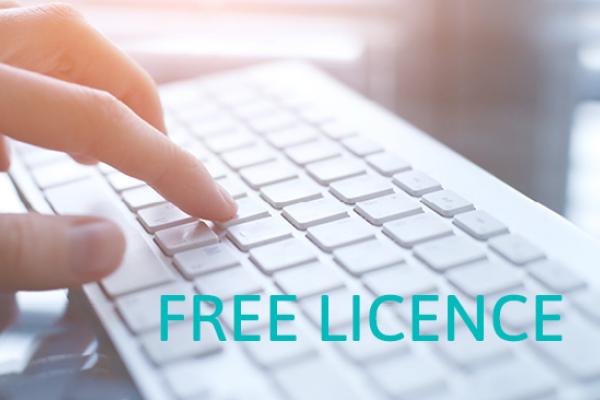 Get your free academic licence
For all students and professors, SCIA is happy to foresee a one-year free licence that can be renewed each year. Click on the below button to get access.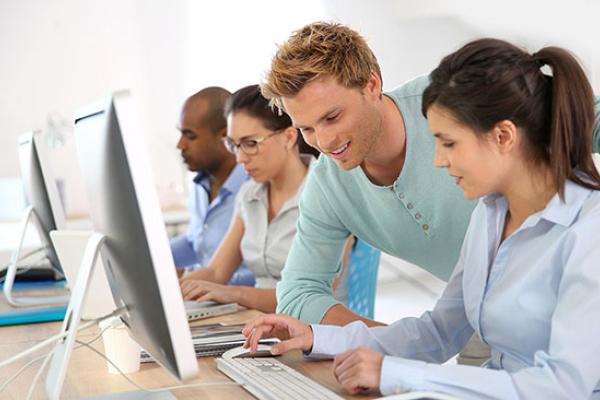 Services for schools
As a student or a professor, you can count on a free SCIA Engineer licence and on unlimited availability of free licences on the network (classrooms or open access rooms). Our experts are also happy to give customized free trainings. Just get in touch with us. 
Frequently asked questions
SCIA wants to enable you, and your fellow students, to work smart, save time, and develop your skills for the future. We are pleased to partner with you as you take the next steps in building your professional career. Therefore sign up for your copy of our professional-level academic edition of SCIA Engineer. Get started and register today!
One of the main goals of universities and higher education is to introduce students to the most recent and exemplary techniques within the structural engineering domain. ICT is more and more indispensable in the construction industry and SCIA has been playing a major part inspiring structural engineers to move their limits. SCIA's competence and knowledge in civil and structural engineering has driven us to innovate constantly.
The future for our organization is bright: we have a real technological advantage, a large and professional development team (ISO certified), many outstanding technological partners and a very large installed customer base in many countries all over the world. SCIA is also a pioneer in Open BIM enhancing collaboration between many leading structural partners. In addition, special attention is paid to provide the best interoperability with the main CAE and CAD software worldwide.
Any student in higher education who needs a dedicated analysis and design tool during his study period or any student that needs to start or finalise his doctoral degree or thesis. Also for professors who want to use structural analysis software, SCIA Engineer has proven to be the ultimate state-of-the-art educational tool.
The SCIA Engineer student edition is a full package. It contains all available modules from the latest version. Students are able to model, analyse and design structures without any restrictions in functionality, capability and number of members in the same way as a commercial product. Also the BIM links (Revit, Tekla, ...) and IFC are fully supported!
There are only a few differences compared to commercial editions:
SCIA Engineer Student project data is stored in a different file format than commercial versions.
The student edition can also read commercial data (.ESA files), but their projects are always stored in .ESAD files. Conversion from .ESAD to .ESA format is not possible. Of course, exchanging project files between fellow students is not restricted.
All graphical and text print-outs include a "Student version" watermark.
Renewing your existing license is done quickly and easily. You simple need to register again with the same email address you used in your initial registration. After that you will receive a confirmation email and you will need to 'refresh' your license in the SCIA Engineer activation manager.
A SCIA Engineer Classroom Licence is the solution for schools who wish to install academic software on several computers in a classroom or laboratory. If you would like to have the latest SCIA software in your teaching institute, please contact SCIA for more information on this Academic School Licence.
SCIA Student Contest
We are excited to launch our next student contest "The Art of Structural Design" for all students who use SCIA Engineer.
Do you, as a student, want  international attention and appraisal for you and your project? 
Or do you want to win the money prize of 750 €, 500 € or 250 €?
We invite you to send us your student projects, realised with the help of SCIA Engineer. Your project will be assessed by a jury of SCIA professionals. The winning project will be made public by extensive press coverage, marketing activities and on social media outlets.