JOHAN VANWELKENHUYSEN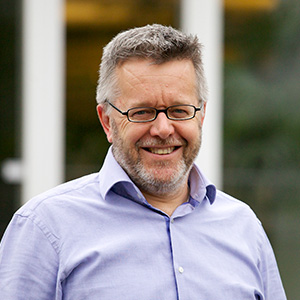 Chief Technology Officer (CTO)
Johan Vanwelkenhuysen has more than 25 years of experience in designing and implementing lean & agile practices in (software) product development and business innovation. He has an outstanding track record in leading transformational programs to improve the capability of SMEs to execute a growth strategy. 
Johan joined SCIA in 2016 as CTO taking accountability for operational excellence in product development and leadership over strategic programs to accelerate speed-to-market and invigorate innovation throughout the company. Johan is chairman of SCIA's Innovation Board.
Johan holds a PhD in computer science (artificial intelligence and knowledge management) from the Vrije Universiteit Brussel and an Executive MBA from the University of Antwerp.

Other EXECUTIVE TEAM Members