Luc ibens
Chief Financial and Operating Officer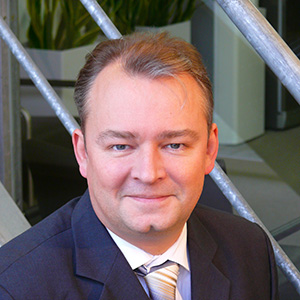 Luc ibens has more than 30 years of experience in 'Business Administration & Finance' and has a long history of working in the software- and construction industry. He joined SCIA in 2001 and after two years he became SCIA's Chief Financial Officer. As from 2008 his field of responsibilities was extended as the Chief Operating Officer of the company.
Luc is a strong finance professional with a MBA focused in 'Economics & Finance' (European University Montreux) and also has a master degree in 'Business Administration & Science in Information Systems' (European University of Antwerp). Furthermore, he took Management courses at the Krauthammer Institute and is an active member in several management associations.
During his career he got highly skilled in International Project Management, Negotiation Tactics, Budgeting, Business Planning and Operations Management. He has played a key role in the company's success and financial growth by leading several innovation initiatives.

Other EXECUTIVE TEAM Members