Reflecting on 2020...
Dear reader,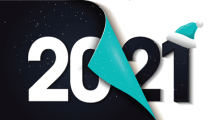 As I sit down to write you a message at the end of this turbulent year, I find reflecting on 2020 both disturbing and exciting at the same time. It was a difficult year for all of us as we had to let go of our human needs for closeness and social interactions. Therefore, I am really excited about leaving this year behind due to its unseen challenges and hardships. At the same time, I feel also grateful for what we accomplished despite all the difficulties the year threw at us, and how much we have moved our company forward regardless of the challenges. 
 
Because of the COVID-19 crisis we had to change our work environment to full time working from home for most of 2020. Our team at SCIA did this amazingly well and the adjustment was pretty much instantaneously. Of course, after months and months of working at home we all long to see our colleagues and customers, sit together for a meeting or a cup of coffee, rather than always in front of our computers. Nevertheless, we cannot complain, as we were able to keep our team safe as well as continue our work. I sincerely hope you and your loved ones were also able to stay safe and find a way to continue your work productively. 
 
2020 was also a very exciting year, because we delivered two innovations to the market to help you participate in the BIM workflow much better than ever before. To do this we released SCIA AutoConverter, a brand-new innovative product in our product portfolio, brought to market after 3 years of intense development. We established change management automation in collaboration with our sister brand Allplan by leveraging Bimplus. Our customers are giving us great feedback already on the tremendous time savings SCIA AutoConverter brings them.
A tool levelling up your efficiency, making it possible to greatly reduce modelling time while giving more space to the analysis itself! A great step to efficiently working (design, execution, …) in group (architects, engineers, …) and achieving BIM models.​​​

Arno Dumolein, Losinger Marazzi SA CH
In pursuit of providing you with solutions for seamless participation in the BIM workflow, we also worked closely with our other sister brand Graphisoft to bring Integrated Design to market. For customers looking to work with one team in one model, this solution can make your dreams come true. 
 
Moving into 2021, we are looking forward to seeing you again, not behind a screen but in real life. In the meantime, we continue to focus on working closely with you. We have established a SCIA Ambassador program and are working with our ambassadors as well as our SCIA insiders to ensure the SCIA Engineer 21 release will be a very memorable one. We will of course also incorporate the top three user-selected enhancements in our next version. In addition to many other planned improvements and functionalities, we continue making each version easier to use and learn, to help you get your job done effortlessly and much faster. 
 
Thank you for being part of our growing community of structural engineering devotes and for inspiring us every day with your achievements in turning your ideas into reality!   
 
Enjoy the holiday season, even if it will be a different experience than other years and please, stay safe!
 
With warm regards,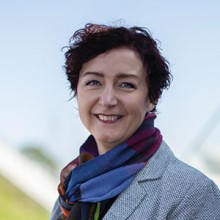 Hilde Sevens
CEO