Centre Point Landmark - London, UK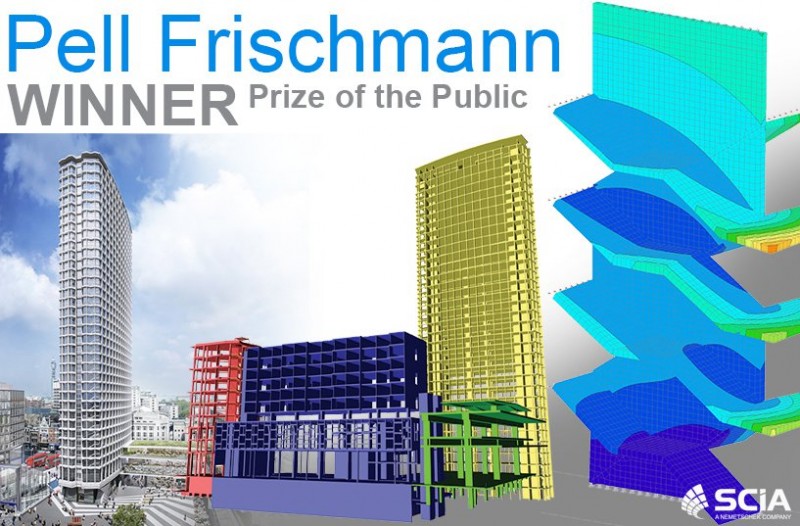 Centre Point is an icon in the heart of London. Built in the 1960s, it was one of the first skyscrapers in London and is now Grade II listed reflecting its technological and historic importance. 
The building is currently undergoing a large-scale transformation, engineered by Pell Frischmann, converting the former office into 21,000 sqm of luxury residential units and 7,500 sqm of prime retail space which surrounds a new square to a major new station entrance to the Elizabeth Tube Line which opens in 2018.
Pell Frischmann are a multi-disciplinary engineering consultancy practice, who set out to challenge the conventional role of the engineer in the traditional design and construction process enabling our clients to achieve their ambitions. 
 
At Centre Point, Pell Frischmann considered a number of challenges, including:
A new piled raft design to limit ground pressure on the new Elisabeth tube tunnel.
Removal of two entire floors of the annex building to enable double height retail spaces around the new square while the apartments above the works were inhabited.
Façade retention at level 33 and 34 of the tower to replace the existing plant area floors with new shallow PT floors increasing headroom to the new apartments. We believe that in doing so we achieved the worlds' highest façade retention. 
As the project was a refurbishment there was no need to model the whole building as we would have created unneeded data. SCIA enabled us to create local analysis models and transfer data between then speeding our design and time efficiency. 
Solving the challenges with SCIA Engineer
Pell Frischmann incorporated SCIA Engineer, the structural design and analysis tool, to help solve the challenges. They state:
"SCIA Engineer's great modelling tools and multi-material capability allowed the design team to work simultaneously on separate isolated elements and combine the parts together when required to create a more complete model. At the same time, it was easy to extract elements from larger models and develop them into a more detailed design. This great flexibility meant that they could quickly tailor the modelling to the need at hand."

Juliano Chapon, Pell Frischmann
Pell Frischmann's Centre Point project is the winner of the SCIA User Contest 2017 – Prize of the Public.