Since 1974, SCIA has been developing, distributing and supporting software products for structural engineering and the construction market. Our software is now localized in 13 languages, supports 20 national standards and is distributed in more than 50 countries, giving us a truly global reach. This allows us to efficiently serve local, regional and multi-national engineering companies and organizations on all types of projects, all over the world.
POWERFUL STRUCTURAL ANALYSIS & DESIGN SOFTWARE
With SCIA Engineer, you get the powerful software tool you need to model, analyse and optimize 3D models of any structure, material or load condition, quickly and accurately. You also get access to a team of in-country professionals on hand to help you understand and get the most out of it. What's more, we invest heavily every year in developing our software, so it's always leading the way.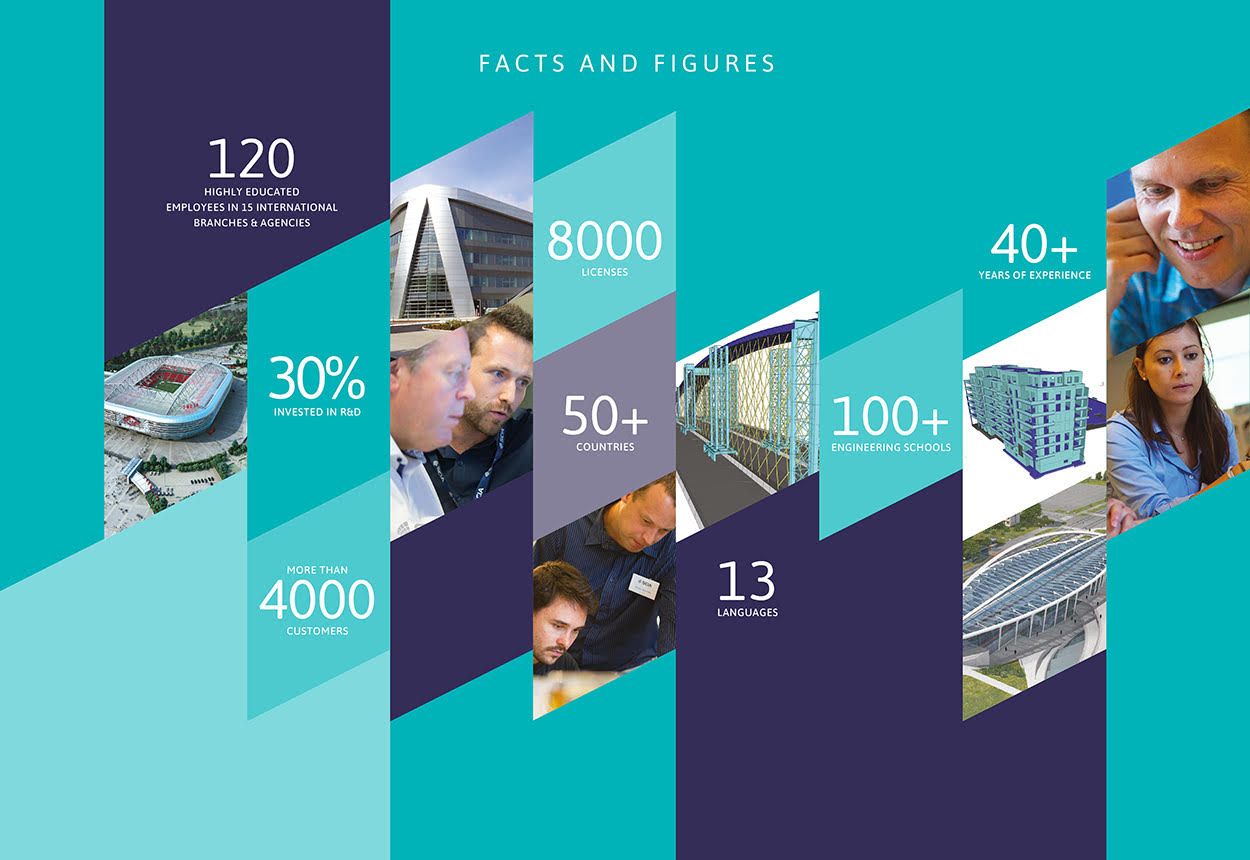 OUR VISION
At SCIA, our core purpose is to delight our customers by helping them create their best structural designs. To do so, we provide a powerful, cutting-edge software through a continual process of improvement and innovation. We are proud to have the most passionate and experienced team of structural engineering devotees supporting this work. With that, we are giving you the confidence to create the buildings and structures of our future, safe in the knowledge that we have you covered every step of the way.
OUR TEAM OF STRUCTURAL ENGINEERING DEVOTEES
SCIA is a global team of over 120 talented structural engineering devotees of more than 15 nationalities. Our passion for structural engineering is channelled both into creating and optimizing our cutting-edge software, and our highly professional technical and training support to help you get the best out of it. We are proud to offer local support teams who understand the local market, customs and practices and speak your language.
OUR PEOPLE
INNOVATION AT SCIA
Every year at SCIA, we drive innovation through a 30% investment in R&D, combined with inspiration and input from our users. For over 40 years, we have been and continue to be at the forefront of development in structural engineering software and are proud to have been first to market with many, now industry standard features, such as built-in Eurocodes, National Annexes and Open BIM for structural analysis.
Find out more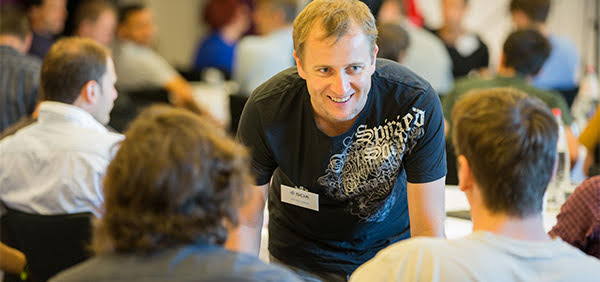 CAREERS AT SCIA
We are always on the look-out for like-minded people who share our passion for structural engineering to join our global team. Whether you have a flare for the technology and creating it, or the drive and motivation to help our customers create structures that enhance our world, we would love to hear from you. Check out our current job openings or send in a spontaneous application.
FIND OUT MORE