Nele Deckers
Director Product & Design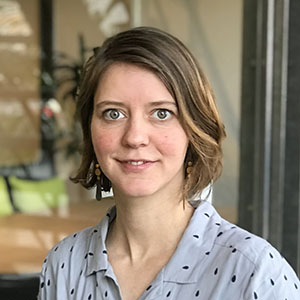 Nele Deckers has many years of experience in structural engineering software and has a strong theoretical knowledge in structural analysis of concrete, steel, aluminum and cold formed steel constructions. Nele also worked as an independent engineer for two years using SCIA Engineer as an end user. During this period, she gained a clear view on the customers' requirements and wishes.
Nele has been working for more than 10 years for SCIA. She started as a customer service engineer, became team leader for the Belgian team and then evolved into the role of Customer Service Manager, which she took for 3 years. She is passionate about delivering the best possible service to SCIA's customers, knowing their needs and the trends in customer experience.
In her current role, she is heading the Product & Design team to develop and unroll the roadmap for the coming years.
Nele holds a Master of Science in Structural Engineering from the University of Leuven in Belgium.

Other EXECUTIVE TEAM Members