SCIA obtains renewal of the group's ISO 9001:2015 certification, valid until 2024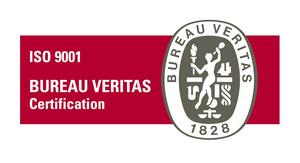 SCIA has obtained the renewal of certification for its internal quality assurance system according to ISO 9001:2015 valid until 21 october 2024
Since 2001, each employee, from the a junior software developer to the CEO, is required to take and pass tests pertaining to the processes, policies, and procedures in their area of responsibility.
The scope of supply:
SCIA offers standard software on structural modelling, analysis, design and detailing for engineering consultants and contractors, industry and governmental offices.
SCIA distributes productivity tools for technicians and engineering.
SCIA offers training, consultancy and advice on SCIA products and SCIA product related processes.
 
The certificate concerns below mentioned organisations and sites:
SCIA nv - Corda 2, Kempische Steenweg 309/0.03 - 3500 Hasselt, Belgium
SCIA Nederland BV - Goeman Borgesiuslaan 77 - 3515 ET Utrecht, The Netherlands
SCIA sarI - 57, bis Place Rihour - 59000 Lille, France 
SCIA s.r.o. - Slavièkova 827/1A, 638 00 Brno, Czech Republic
SCIA s.r.o. - Evropská 2591/33D, 160 00 Praha, Czech Republic
SCIA s.r.o. - Murgašova 1298/16, 010 01 Žilina, Slovakia
Our Quality Management System contributes significantly to the continuous improvement of our processes, procedures and client satisfaction.