How to correctly import a thin walled section from a *.dwg or *.dxf file?
In SCIA Engineer a cross-section in DXF or DWG format can be imported. The following steps describe how to do this properly.
In the cross-section library, it is possible to choose the group 'General'. Then the cross-section editor will open. In this editor, the option 'Import DXF / DWG' is available.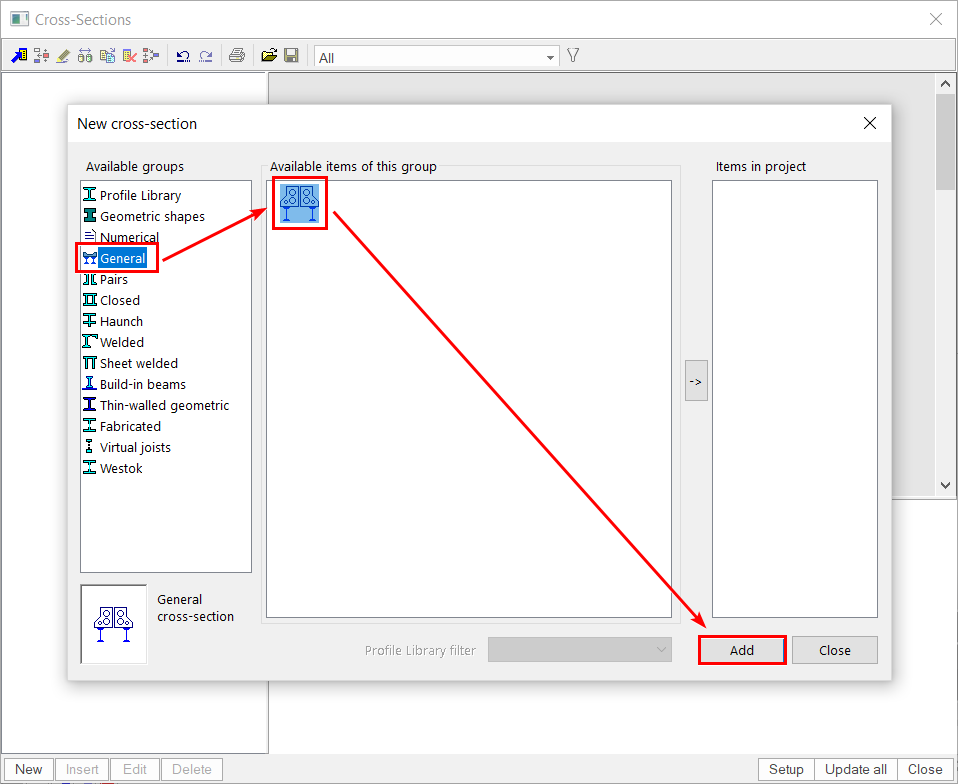 When importing a thin walled section, it is very important to work with the centerline of the profile. It is preferred to create this centerline in the DXF / DWG file before importing the cross-section in SCIA Engineer. This can be done easily by creating an offset in a CAD program.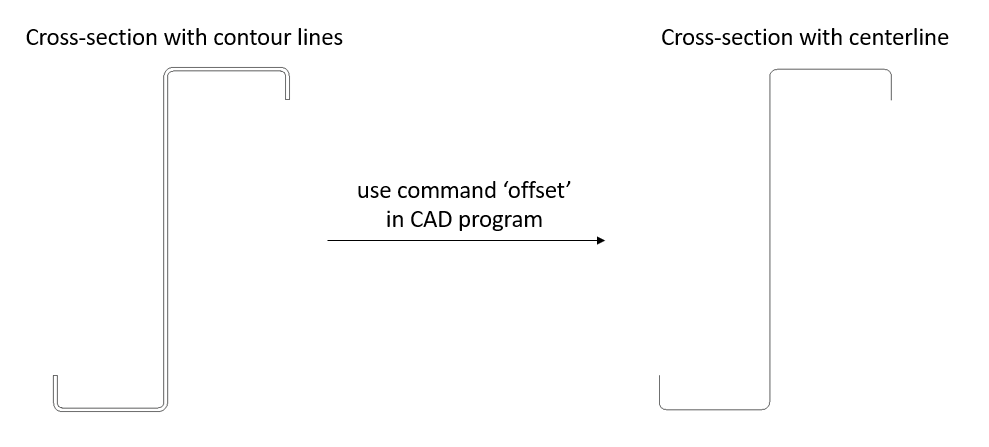 After selecting the import file, the selection mode should be set to 'Thin walled', followed by clicking on 'Import all'.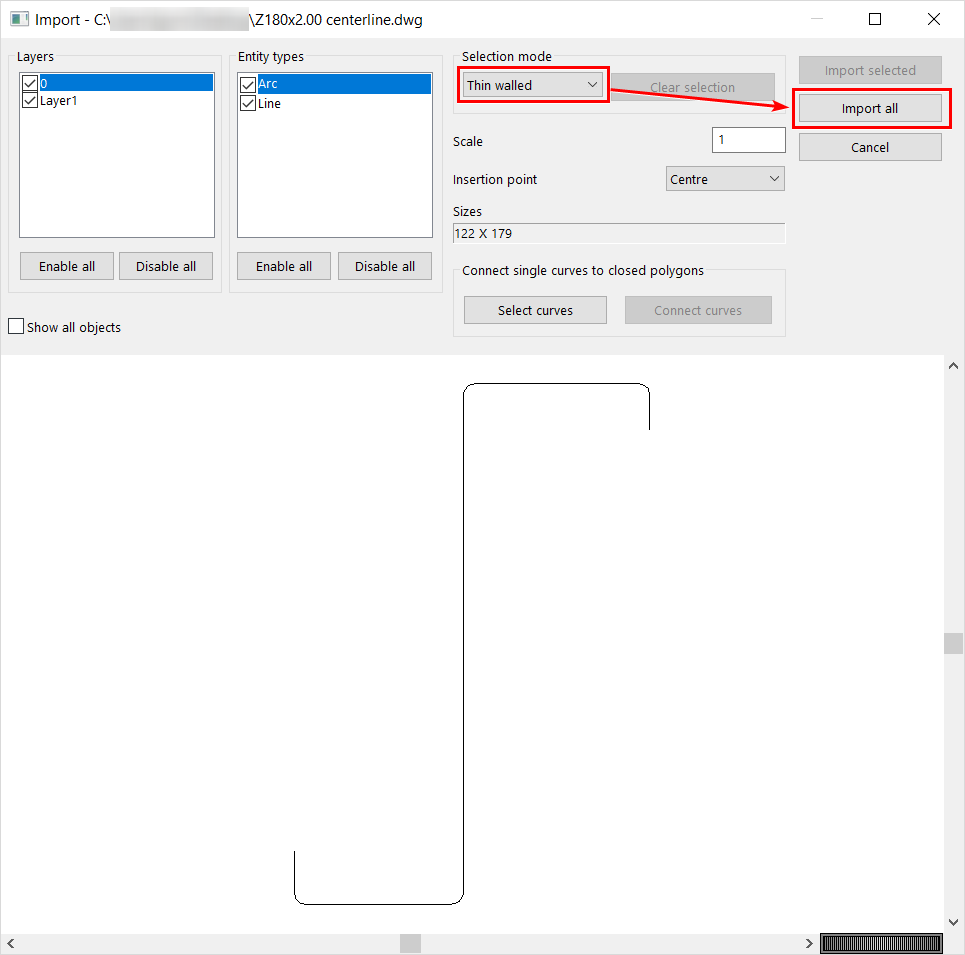 Now the thickness of the cross-section should be chosen.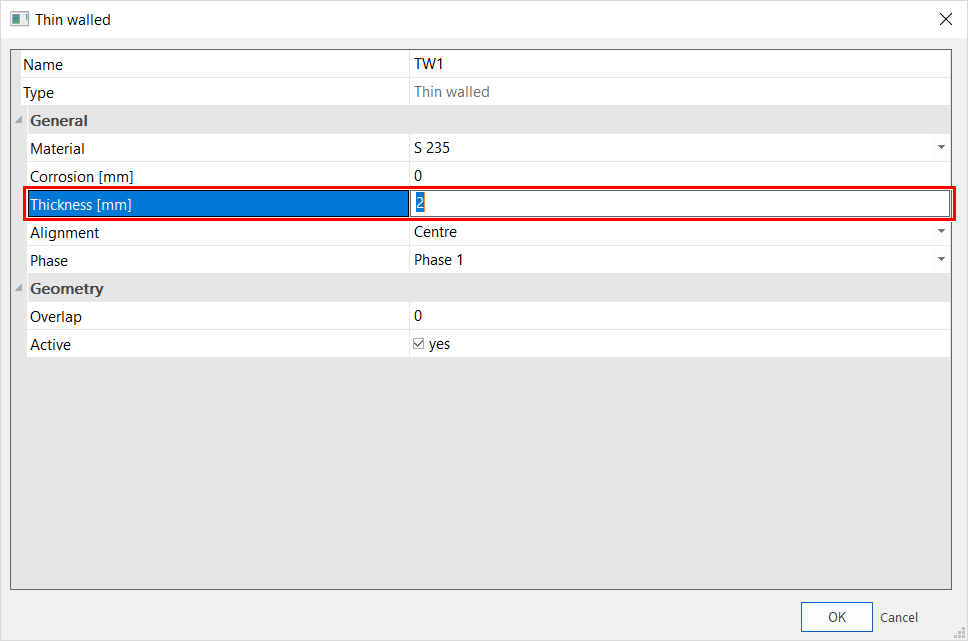 After confirming, an insertion point should be defined (for example 0;0).
After closing the cross-section editor, the cross-section is shown. It is important to check the fabrication (for example cold formed, rolled, …). After clicking on 'Update', SCIA Engineer calculated automatically the cross-section properties.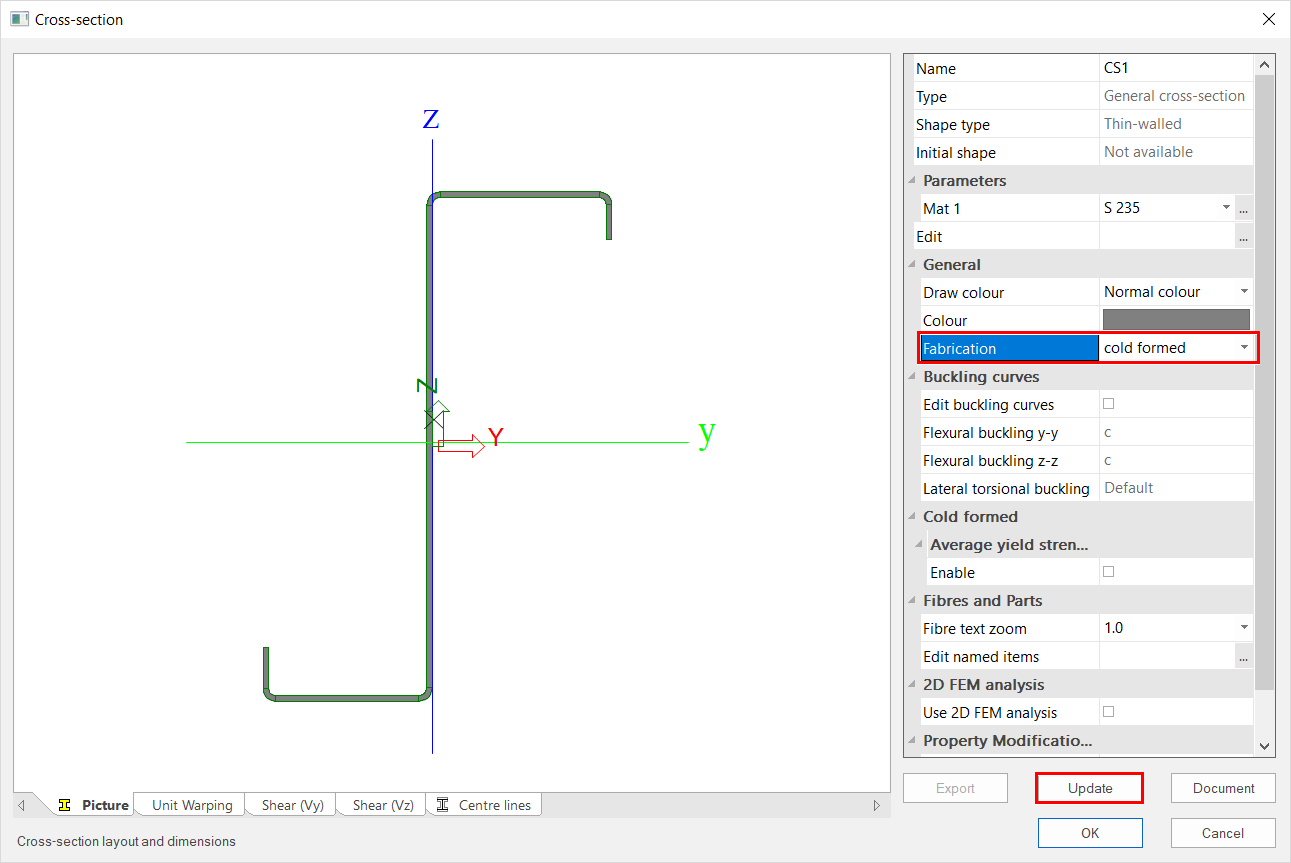 Now there should be an initial shape available. It is advised to verify the parts of the initial shape, because the initial shape is used for the calculation of the effective cross-section properties as well as for determining the classification of the cross-section.
More information about the element types can be found on this help page...
Remark:
As alternative it is also possible to work with the option 'Thin walled' in the cross-section editor. Then the cross-section can be drawn manually instead of importing it based on the centerline.