What can cause the error message "Encountered an improper argument."?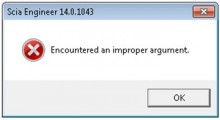 This error message can be caused by wrongly generated free loads in the model.
If that is the cause you can solve it by using the cleaner (Tools > cleaner).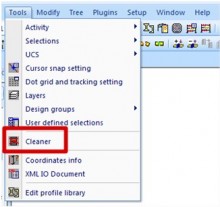 In the cleaner you have the option to clean all the generated free loads.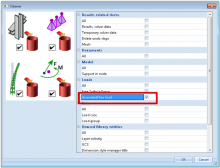 Another possible cause that can induce this error message could be due to insufficient rights to certain folders of SCIA Engineer. This can be solved by giving full access for reading and writing in the following folders:

- C:\Program Files (x86)\Scia
- C:\Users\<Your username>\ESAxx.x

Full rights can be given by selecting these folders and clicking on your right mouse button -> properties. Next you will need to give full control for your Windows username.