Show or hide panels in the Engineering report
This FAQ explains how to show or hide panels (Available items, Navigator, Properties and Tasks) in the Engineering Report.
In the 'View' toolbar you can activate the 'Properties', 'Navigator' and 'Tasks' panels with the buttons in the 'Show/Hide' group: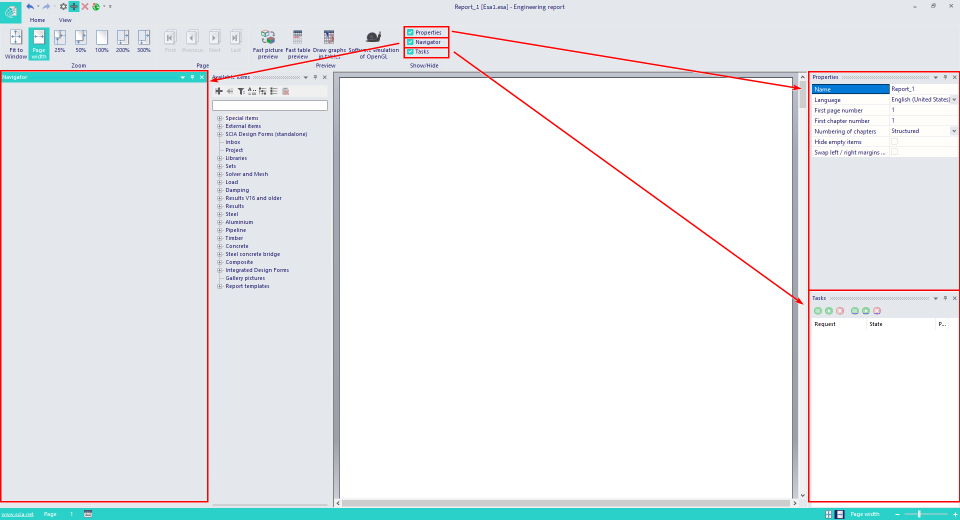 You can position these panels where you want.
In the 'Home' toolbar you can show the 'Available items' panel by pressing on the 'Insert' button in the 'Document item' group:
You can use the tree structure to navigate to the desired item or you can start typing the name of the item in the command line above.