Designing scaffolding in SCIA Engineer according to EN 12811-1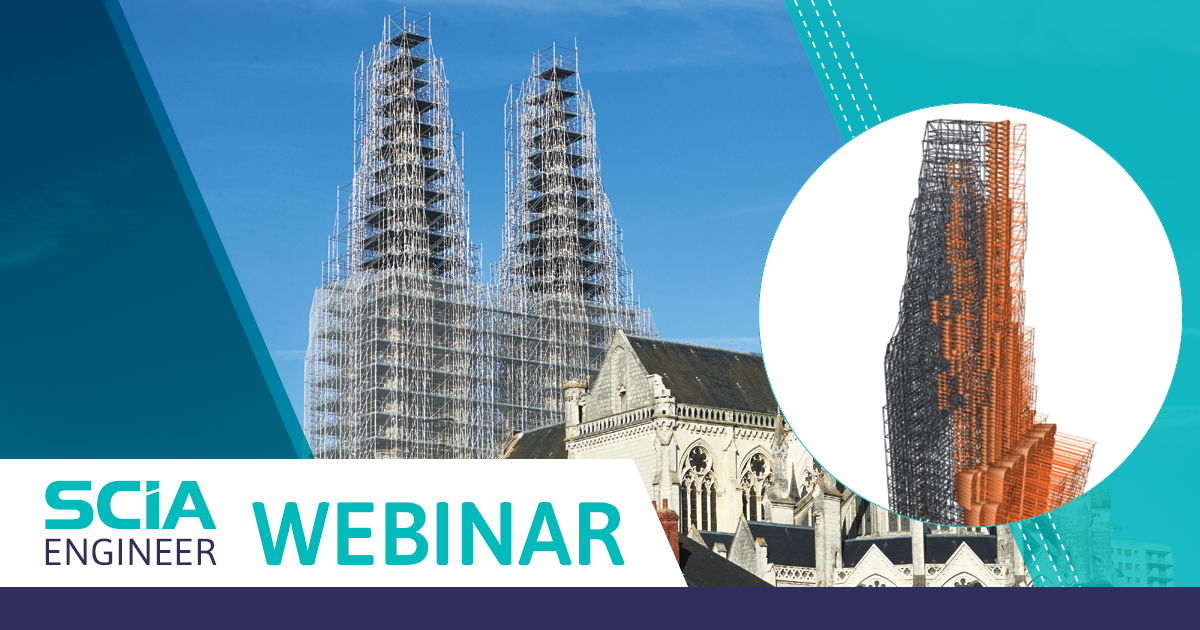 The accurate and correct design of scaffolding requires that the specific aspects of this structure type are taken into account.  SCIA Engineer offers modelling, analysis and code checks of scaffolding fully integrated in its environment.
Attend our webinar and learn about:
Integrated libraries of scaffold parts
Detailed modelling of all scaffolding parts
Numerical methods for accurate analysis
Semi-automatic determination of buckling lengths
Specific checks according to EN 12810 and EN 12811
Speaker

Dominique Pipers has been with SCIA since 2012 and is responsible for the Support team for Benelux. He has in-depth knowledge of SCIA Engineer and its features that he wants to share with our users as much as possible. A webinar given by him is therefore a webinar given by someone with great knowledge who is able to answer your most difficult questions.
WATCH THIS WEBINAR ON YOUTUBE