Integrating custom-made calculations into SCIA Engineer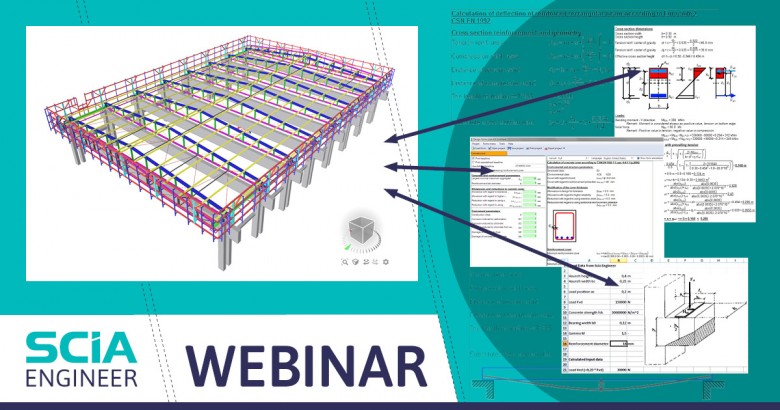 Are you designing structures using tailor-made calculations that you or your colleagues created in MS Excel?
Or do you belong to enthusiasts who have made their own calculations in our "Design Forms" scripting language?
And would you like to integrate these into SCIA Engineer, use them in a standard workflow and see your results in SCIA Engineer's graphical 3D window and printed in the Engineering Report?
Then watch this webinar and learn how to:
link an Excel file or Design Form to a SCIA Engineer project
exchange date between SCIA Engineer and your tailored calculation
handle the output of your results
Integrating your custom-made calculations into SCIA Engineer will ensure smooth and error-free exchange of data between SCIA Engineer and your application and will allow you to see your results side-by-side with the results of SCIA Engineer's FEM analysis and built-in code checks, which will in turn significantly boost your productivity.
About the presenter

Gino Vanstraelen has been with SCIA for more than 26 years.  In his current position of a Customer Service Expert he is responsible for training and supporting the Customer Service Engineers.  Gino got his Master of Science degree in Civil Engineering at the KU Leuven, and worked there for several years.  At SCIA, he worked at the sales, development and support departments.
WATCH ON YOUTUBE