Steel Tank Design with SCIA Engineer
Cylindrical tanks or bins are utilized in a wide range of industries to store/hold bulk solid material and liquid. The analysis and design of these cylindrical tanks is a complex engineering problem that requires engineers to evaluate complex loading conditions including wind, seismic, product and hydro-static. In addition to complex loading, advanced analysis including modal, 2nd order and stability is required to understand the true failure modes of the structure. Because of these requirements, SCIA Engineer is used by engineers to model the complex geometry, load the structure, complete the analysis and finalize the design.

Learn how with SCIA Engineer, you can:
Efficiently model complex tank structures of any shape and material
Apply complex loading conditions including wind, seismic, product and hydrostatic
Run necessary linear and non-linear analysis (including use of membrane elements)
Perform stability analysis to understand the buckling modes of the structure as well as the magnitude of load at which buckling occurs
Finalize steel code checks according to AISC and AISI
Continuing Education Units: 
Attendees will receive a certificate in order to self-report PDH credit.
Speaker bio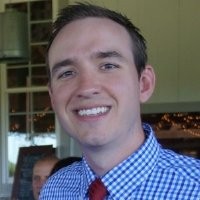 Ben Follett is the Product Marketing Manager for RISA Inc., where he helps engineering firms streamline and integrate their 3D engineering workflows. Prior to his work in the software industry, he was a structural associate with Michael Baker International, one of the Engineering News Record Top 500 Design Firms.
WATCH ON YOUTUBE!