What's New in SCIA Engineer 18
SCIA Engineer 18: streamlined usability, advanced material design and extended BIM links
SCIA Engineer 18 moves the software to the next level in terms of usability, material design and interoperability. We have enhanced usability with streamlined basic operations and more automatic workflows, improved integration into BIM workflows with upgraded Revit and Tekla links and added new design capabilities for advanced materials and construction systems. The first of the SCIA Engineer 18 webinars will give you a brief overview of all the major improvements.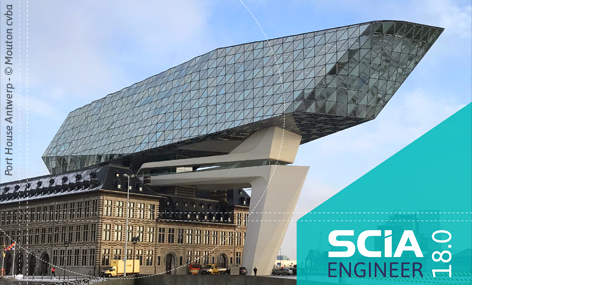 New default functionality settings to help you start a new project fast
Automatic generation of code-based combinations
Nonlinear combinations directly derived from linear combinations
New 3D navigation control
Simplified buckling settings
Autodesign in composite design
Steel fibre reinforced concrete design solution
SIA 262:2013
Extended capabilities of punching shear design
New roundtrip link with Tekla Structures
Extended Revit link
and much more
Watch the webinar recording!