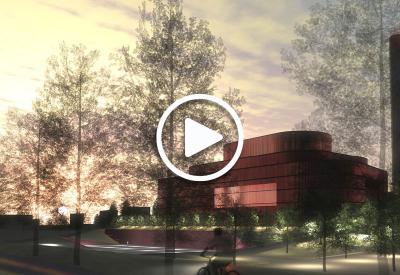 Värtaverket is a green power plant inside the city of Stockholm located close to the harbour. It is the largest urban biofuelled central-heating power plant in the world. It is unique in its environmental ambitions and architectural form. For supplying more than 190,000 households with green energy, forest fuels, bark, peat, pellets and sawdust are fired. The power boiler generates 375 MW thermal power at peaks.
Due to various restrictions like the existing streets and one old oak the building shows a rounded footprint. The dimensions are 70 x 70 m at the ground level and the height is 50 m. 
Beside the boiler, the main component for the power plant itself, ANDRITZ was also responsible for the design, manufacturing and installation of all steel structures within the boiler island like supporting structures for the main plant equipment, all platforms and a substructure for wall cladding and roof.
The steel structure for the boiler island has more than 12,000 structural members with a total weight of approximately 3100 t. The ANDRITZ design team had to deal with a large number of different aspects like fuel handling, HVAC, cladding and further auxiliary equipment suppliers.
Using Table Input features and updating data via XML-Interface helped us to combine effectively information from different sources in one global analysis model with high accuracy.
 
Client information
The ANDRITZ GROUP is a global leader in supplying customized plants, process technologies, and services for power generation, pulp and paper, metals, as well as other specialized industries. The ANDRITZ group has more than 24,000 employees and over 250 production sites. The business unit in Raaba-Grambach deals with design, manufacturing and installation of boilers with fluidized bed technology.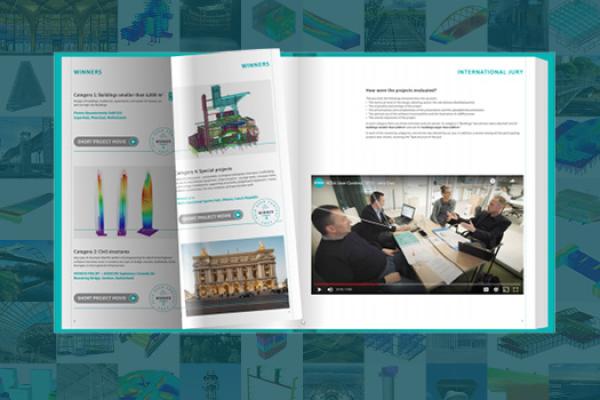 SCIA USER CONTEST
SCIA has been organising user contests for years in which all kinds of projects can participate.
Curious about our last contest?
New: Now stacked with many embedded project and testimonial videos