A range of BIM Solutions to improve engineering workflows
At SCIA we really understand that collaboration between all disciplines, including architects, modellers, structural engineers, draughtsmen and others is at the heart of delivering a safe, sustainable built environment, which in turn leaves a positive lasting legacy. We are constantly looking for ways to improve the engineering workflow and to make BIM a workable reality for all. We are innovating to reduce the time it takes to create analysis models, to ensure structural models and analysis models show the same reality at every step in the project and to make the management of changes between disciplines seamless. We realise this cannot all be done via a 'one size fits all' approach and so we have developed a number of different solutions for ANY type of company and engineering workflow, from a federated to an integrated model.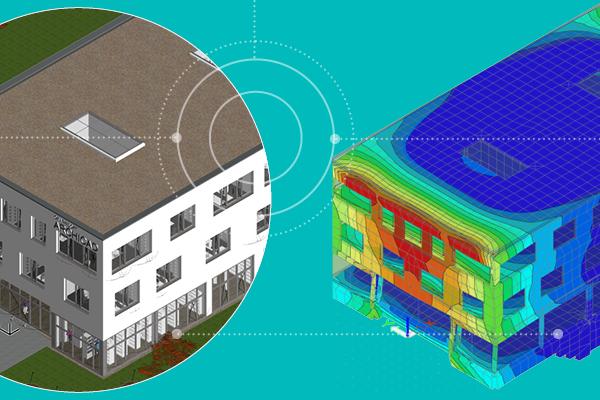 Integrated Design Solution
The Integrated Design solution has been developed for companies who look for a real and effective collaboration between architects and engineers. Teaming up with GRAPHISOFT, we now provide a ground-breaking solution allowing our most demanding clients to go further in their collaboration workflow.
Architects and engineers are now able to work on ONE single MODEL, keeping always in synch with each other's work, and using a shared model and design hub to help on the design decisions. Every change is tracked so every team member can understand the genesis path of the project.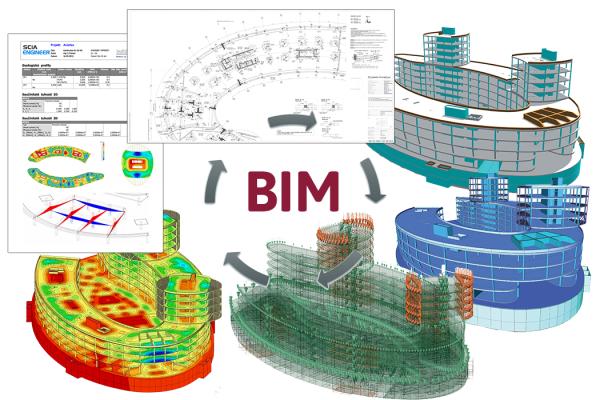 Interoperability with SCIA Engineer
SCIA's flagship software, SCIA Engineer, offers a wide range of integrated links for smooth and error-free exchange of data with many CAD applications allowing for highly effective collaboration with all your project partners.
Bi-directional links with Revit and Tekla Structures
Easy parametric modelling via plug-in for Rhino3D and Grasshopper
IFC 2x3 and IFC 4 support for sharing of structural models
SAF 2.0 support for exchange of analysis models
openBIM
openBIM is a progressive, future-proof approach to AEC collaboration. It helps connect stakeholders such as software vendors, software users (architects, engineers and builders) as well as clients/owners to co-create great buildings. openBIM ensures workflow transparency, longevity and accessibility of data for built assets.
SAF
SAF is a neutral, MS Excel-based, file format. It improves collaboration between structural engineers and allows them to easily exchange analysis models between different analysis software. It is practical, simple, and intended to be used in daily practice. Originally a Nemetschek Group initiative, the SAF open format has already been implemented or is in progress by many software providers like: SCIA, Graphisoft, Allplan, RISA, FRILO, Axis VM, Dlubal, Sofistik, IDEA StatiCa and more.