NEW! SCIA Engineer 17 - A Productivity Booster for Structural Engineers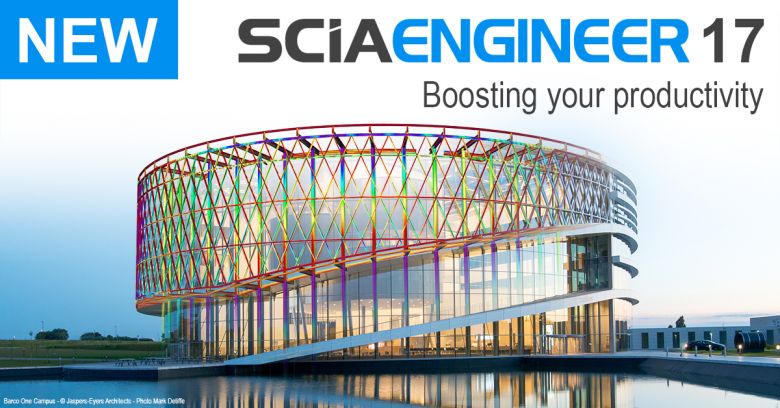 Today, SCIA announced the release of SCIA Engineer 17, specifically designed to help structural engineers boost their productivity by enabling them to work much faster, with more precision and transparency in their day-to-day work.
The new version of the structural analysis and design software combines the latest technologies to power the software with a large number of functionalities and major workflow improvements in the areas of concrete, steel, composite, BIM, load generators and overall usability. Additionally, SCIA Engineer 17 is the first version incorporating the top three enhancements collectively selected by SCIA customers.
Boosted productivity, speed, transparency, precision and economical design – that is what SCIA Engineer 17 stands for.

Cyril Heck, chief product and marketing officer at SCIA
"Boosted productivity, speed, transparency, precision and economical design – that is what SCIA Engineer 17 stands for," said Cyril Heck, chief product and marketing officer at SCIA. "We deliver increased speed through both full support of multi-processing in our Eurocodes design and optimization of the workflows. For example, we cut the number of steps needed to calculate long-term deflections from eight to four, saving many unnecessary clicks. In addition, the total calculation of long-term deflections is now 4.3 times faster than in the previous version. In steel design, we implemented the SEMI-COMP+ research for more economical design, saving up to 15 percent of material in slender sections. And those are only a few examples of what SCIA Engineer users can look forward to."
The new functionalities and tools in SCIA Engineer 17 include:
Concrete design:
Steel and composite design:
BIM:
Load generators: