To all SCIA Engineer Users: Register today and join the SCIA User Contest 2017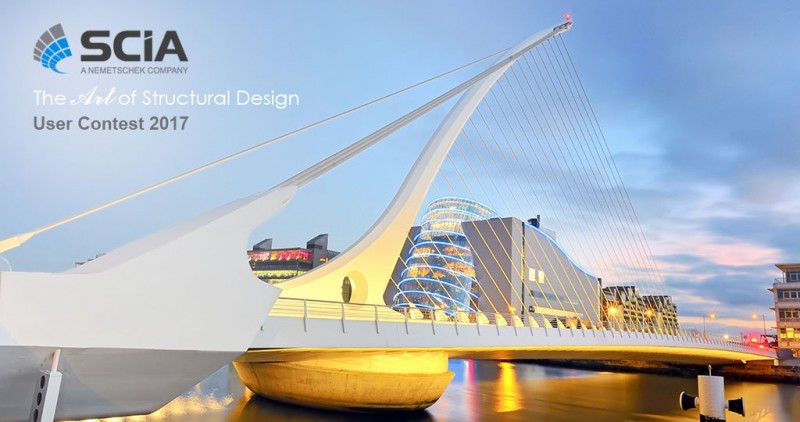 SCIA rejoices over our jubilee release and 10th edition of our global competition.
We are thrilled to invite all SCIA Engineer users worldwide to participate in the new User Contest 2017. This 10th and jubilee edition is fittingly entitled the "The Art of Structural Design".
This competition is open to all users that deployed SCIA Engineer as their structural analysis and design tool. As usual, all projects will be judged by an international jury that can participate in any of the following four prominent categories:
Category 1: Buildings
Category 2: Civil Structures
Category 3: Industrial Buildings and Plants
Category 4: Special Projects
The winner of each of the 4 categories, the special "Prize of the Jury" and a winner to be chosen on SCIA's Facebook page as the "Prize of the Public", will all receive a remarkable money prize of 1.500 Euro.
All participating projects will be published in our 2017 'The Art of Structural Design' full colour hard-copy book. To get an impression, you can check out our  User Contest 2015 eBook.
The contest is closed. Winners will be announced at the beginning of September 2017.
Read also our User Contest 2017 Press Release
Browse online eBooks of previous editions
Winners of 2015 Edition