User Contest Jury Gathering & Prize of the Public
This Monday 6th of July, our international jury gathered at the SCIA headquarters to select the winners of the 4 categories of this year's User Contest: "The Art of Structural Design". They also awarded the special Prize of the Jury, with a focus on BIM workflows.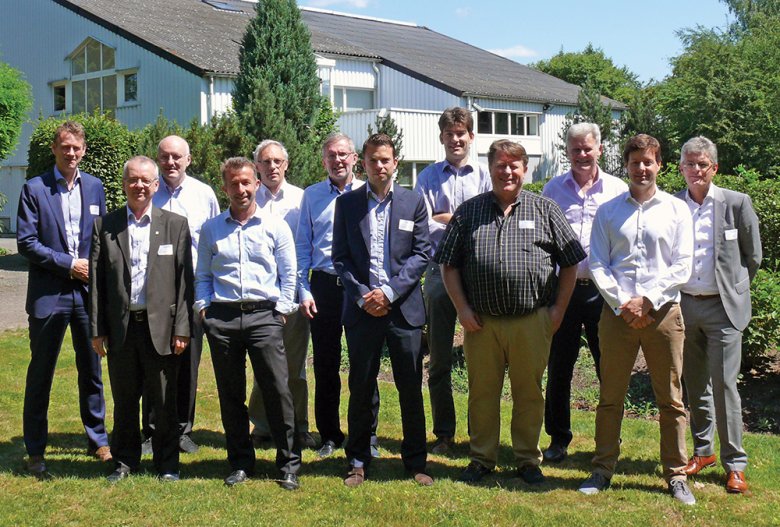 We were happy to have with us:
Mr Harri Siebert, CE-N (Germany)
Mr Laurent Heinen, INCA (Luxemburg)
Mr Gurvan Sayer, SOCOTEC (France)
Prof. Vladimir Benko, STU SvF Bratislava (Slovakia)
Pr Peter Buffel, Technum Tractebel Engineering (Belgium)
Mr Simon Wijte, TU Eindhoven (Netherlands)
Prof. Pierre Latteur, UCL (Belgium)
Prof. Mark Lawson, University of Surrey (Great Britain)
Mr Bas van Loenen, Volker Infradesign (Netherlands)
The winners of these prizes will be announced mid-September. Watch this space to be the first to know!
Prize of the Public
In the two weeks before the jury gathering, the general public had the opportunity to vote for the Prize of the Public through SCIA's Facebook page. The voting closed with the start of the jury gathering.
This initiative proved very succesful, as over 3,500 votes were cast over the 134 participating projects.
The winner of the Prize of the Public is…
The Serpentine Gallery Pavillion 2014, by AECOM, with 414 votes !
Congratulations to the AECOM team, and to all participants.