Wooden Ball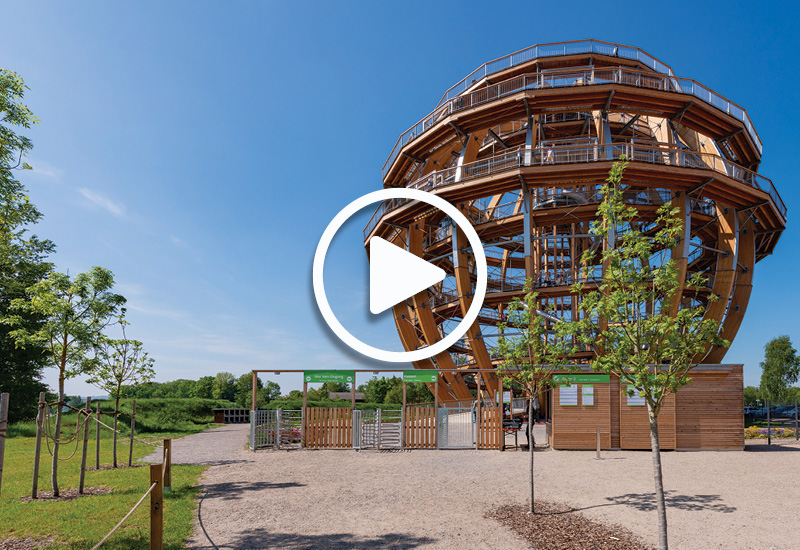 The "Wooden Ball" viewing platform – with its total height of 40.0 m – is located in Steinberg am See. The main construction consists of laminated timber and slim iron components that transfer tensile stress. The foundation of the Wooden Ball is formed by a reinforced concrete plate with the thickness of 0.85 m and the diameter of 29.00 m.
The geometric form, the height of the construction and the combination of different loads (pay- and snow load, wind pressure) require intensive structural design in coordination with the architecture. The result is a meaningful and efficient structural design, with an optimised component design.
The quick geometric design input, combined with the automatic cross-section optimization, resulted in significant time savings in the structural design. Problems were solved constructively together with the SCIA Engineer hotline.
"Use of multi-materials in the original design with the automatic optimisation of the cross-sections."
This project participated in our SCIA User Contest 2020 - Read the book