Free 30-day SCIA Engineer Ultimate Edition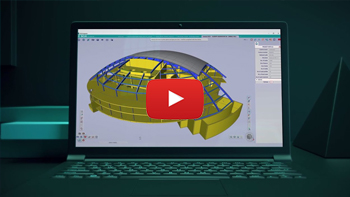 SCIA Engineer is an advanced structural analysis software which enables structural and civil engineers to do all their modeling, analysis and design in one platform that truly plugs into today's BIM workflows. SCIA Engineer is an integrated, multi-material structural analysis software and design platform for all kinds of projects.
 
What are the benefits when using SCIA Engineer?
Powerful CAD-like modelling, advanced types of calculation, code-compliant multi-material design and customizable reports, all in one application using one model.
Easy-to-learn user interface, intuitive workflows, cutting-edge technologies and many powerful tools, such as load generators, project templates, parametric input, calculation report updating with just a single click after any changes, and much more.
Full control over all aspects of your model, graphical and tabular presentation of all input data and results, clearly documented design in compliance with international building codes (Enrocodes incl. 23 NAs, SIA, IBC, NBR),
Seamless exchange of models with other project stakeholders, through the powerful bi-directional links with Allplan, Revit and Tekla Structures, Open BIM's IFC or third-party plug-ins. Unique BIM toolbox for easy conversion of architectural models into analysis ones.
Localized technical support provided by specialists who how to apply their knowledge to help you get up to speed quicker and answer your model-specific questions. Its wide range of functionality makes it the ideal partner for the design of office buildings, industrial plants, bridges or any other project, all within the same easy-to-use environment.
‣ Download your free 30-day SCIA Engineer Ultimate edition