JAD EL ALAM
Customer Service Manager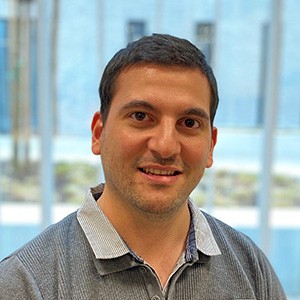 Jad El Alam has 9 years of experience in structural engineering, in his previous roles he worked as a structural engineer on numerous international projects.
Jad has been working with SCIA for more than 4 years, started as a customer service engineer in SCIA France and soon afterwards became the team leader for the French team.
In his current role, he is leading the global customer service teams making sure to deliver a superior customer experience to our customers. Part of his role is also to make sure that any new or improved feature gets fully tested and approved before releasing.
Jad holds an engineering diploma from Ecole Supérieure d'Ingénieurs de Beyrouth (ESIB) and a postgraduate degree in Armed and Prestressed Concrete from Centre des Hautes Etudes de la Construction (CHEC, France).

Other EXECUTIVE TEAM Members