5 inventions that changed the construction industry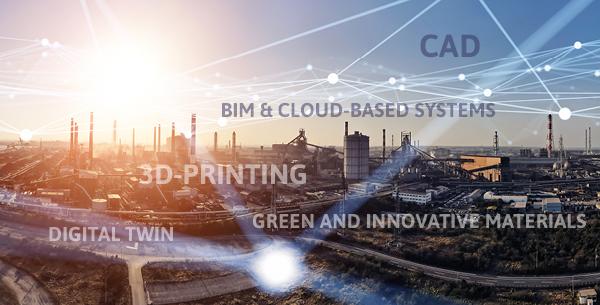 The evolution in construction technology throughout the last years is marked by a few breakthrough technologies which make construction safer, more efficient, and more sustainable than ever.  The invention with probably the biggest impact on the everyday life of structural engineers over last few decades was CAD. For us, at SCIA, some of these inventions and technologies stand out.  
CAD 
Before CAD, engineers, architects and construction managers worked with manual drafts. CAD, or computer-aided design, allows them to create designs in either 2D or 3D. Thanks to CAD, representations of structures are more accurate and easier to modify. This of course improves design quality.  
BIM & cloud-based systems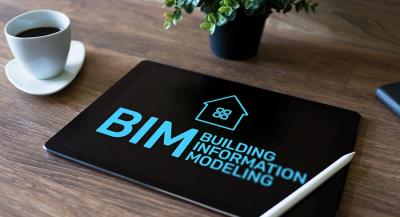 Simply put, Building Information Modeling is an advanced technology that ensures the collaboration of different processes in the AEC industry. These processes can be anything from physical to functional aspects encompassed in the sphere of construction.* 
BIM allows everyone involved in a project to collaborate by sharing information and avoiding the silo approach which is characteristic for the more traditional approach. All in all, BIM makes sure projects are modelled more accurately, estimated better and more efficient both in costs and material. Read more in our article about BIM.  
3D-printing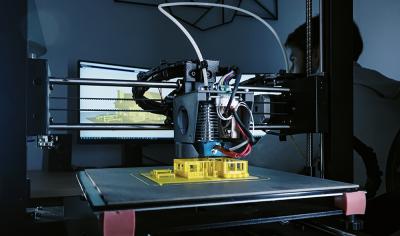 After successfully conquering other sectors, 3D printing is now gaining ground in the previously conservative construction industry. Even though some challenges are still to be tackled (read more in our article about 3D printing), a lot of benefits can be ascribed to this new technology too. Not only is 3D printing for structures safer, it's also much more cost-effective, quicker and gives more freedom and flexibility in design. 
Green and innovative materials 
Next to using building materials in the most efficient way and recycling materials, the materials themselves can be sustainable too. Think about cross-laminated timber (read about this material in our article), which is also called the material of the future thanks to its favorable environmental, aesthetic and energy properties.  
The conscious use of materials is not only good for our planet, but it can also save construction professionals a lot of money. It is not for nothing that our software invests optimally in features that save material.  
Digital twin 
A digital twin is a virtual replica of a building that gives real-time data in all phases of construction and maintenance and can help to accelerate risk assessment and production time, predict maintenance, monitor in real-time, collaborate across teams, and so on. Of course a switch to a digital representation requires a different way of working and that is just one of the many challenges ahead.  
Using a digital twin was a game changer, for example, for the hospital construction project Glasblokkene Trinn 2 in Bergen, Norway. Read all about it on the website of the Nemetschek group, of which SCIA is a proud member.  
With the pace at which new technologies are launched, a lot is still to be expected in the next few years. Just think about the projects that are still in the pipeline: self-repairing concrete, AI in construction,… We can't wait to see what's in store next! 
When you're busy with your daily work, it's easy to take those inventions and discoveries for granted. But zooming out every once in a while, and looking back to where we've come from, is eye-opening. Ah, the efficiency today! Maybe you can sit back and relax for the rest of the day! 😉 
Which invention affected your work most? And what is in your opinion the most important invention in structural engineering? We're curious! You can let us know by email, on our social media channels or just the next time we talk to each other! 
* https://www.united-bim.com/5-ways-in-which-the-bim-model-has-transformed-the-construction-industry/