Celebrate World Engineering Day with us!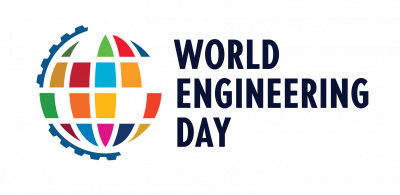 Engineers are the backbone of our company: from the people who develop our software, to the support team, the sales force and of course our customers. 
 
We all share a passion for structural engineering in particular. Everyone is driven to not only create the best structural engineering software in the industry but also make sure that our customers know how to make the most out of it. We pride ourselves on the knowledge of our people and how this translates into innovation that matters. 
 
No wonder we are in full support of the World Engineering Day! It's a celebration organised by DiscoverE to collectively recognize engineers worldwide. This year, we celebrate engineers' achievements around the world on 4 March 2022.  
 
Celebrating World Engineering Day 2022 can be done by honouring the engineers in your life: let them know the work their doing is fantastic and contributes to a better world. World Engineering Day 2022 is also the perfect opportunity to promote STEM-oriented fields of study by letting young people know why you love your engineering job. 
This is why "our" Engineers love their job...
Being able to work on a very technical level every day is my passion.
I started my engineering studies with the idea of going for Computer Science. However, after being introduced to Structural Analysis, I was captivated by the calculation of structures and materials and went for Structural Engineering. Being at SCIA allows me to effectively combine the best of both worlds: Structural & Software Engineering! What I love about engineering is that it's an 'infinite' domain i.e. there is always something new to learn, something exciting to dive into, it's never boring!
I get to help engineers on a daily basis to accomplish their greatest challenges.
Engineers calculate the structures of tomorrow. At SCIA, we provide the tools and assistance for that and therefore I feel proud to help a lot of engineers in calculating their structures.