March 4, 2021 is World Engineering Day!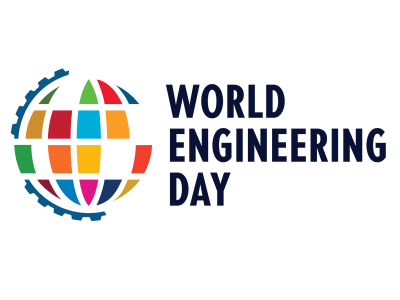 UNESCO has declared Thursday, March 4, 2021, as World Engineering Day for sustainable development. All our clients are engineers, engaged in sustainable development one way or another: whether it be the calculation of a hydroelectric power plant, a solar power tower or any other structure that contributes to a better and more sustainable environment. We, at SCIA, are proud to equip these bright engineers with the right tools to successfully do their calculations and plans. 
 
What is World Engineering Day?
The 4th of March covers many aspects of engineering, all nicely captured in the World Engineering Day symbol. The colours at the centre of the image are for the Sustainable Development Goals for Water, Energy, Sustainable Infrastructure and Innovation. These are the main areas where engineers are needed most. The image of the world is also incorporated in the logo to show that this is a global day for everyone. The gears of the logo show that engineers are driving the world forward and that engineering is essential for sustainable development.
It is thanks to people like you that this world is becoming more sustainable with every passing day. One structure at a time, we are turning this planet into a sustainable place to live for everyone. 
Check out the video with Prof. Dr. GONG Ke, president of WFEO (World Federation of Engineering Organizations) to learn more about World Engineering Day and certainly have a look at their website itself: worldengineeringday.net

How can I contribute to a more sustainable planet?
By continue doing what you are doing: modeling sustainable structures, from the everyday to the unique and complex. Sustainability is in all models, no matter how big. 
 
How will SCIA help me on this journey towards sustainability? 
Sustainability is in our DNA. You probably remember that for Christmas, we have given all our employees a Treedom tree. That was not just a nice gesture, it was a true reflection of who we are. When we design our software, we constantly keep sustainability in mind and ensure that it's being reflected in our applications. When you choose SCIA as your partner, you choose for sustainability. 
1Source: World Engineering Day website https://worldengineeringday.net/about-wed/#logo