The Treedom Project: SCIA is planting 105 trees
At SCIA, we care about your future and that of your loved ones. That's why we are so committed to making this world a better place to live, for each and every individual. In that spirit, we are a proud sponsor of the Treedom project and will plant no less than 105 trees!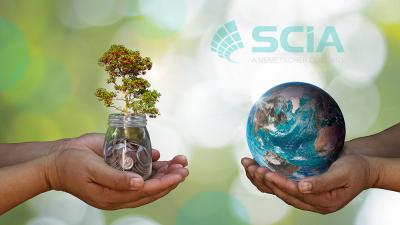 When an architect gets together with a structural engineer to shape the world, we ultimately search for meaning. And foresee the future. But our vision of the future goes far beyond construction. At SCIA, we care about your future and that of your loved ones. Our unconditional care obviously demonstrates itself in the creation of safe and secure buildings, from the everyday structures to the unique, one-of-a-kind complex designs. But there is more.
Since the environment is what we breath, eat, and live in, day after day, it does only make sense that we, too, are concerned about the environment. We feel it's our corporate responsibility to contribute to a healthy environment for all individuals. 
On the occasion of Christmas, our parent company Nemetschek Group and nine of its brands, decided to plant a company forest with a total of more than 2,000 trees. Since protecting a safe and secure environment where people can live comfortably is at the core of SCIA, we decided to join the Nemetschek Group and became a sponsor of Treedom, an online platform where you can plant a tree and follow its evolution online. SCIA donated a tree to each one of its staff members. Every tree is geo-localized and has its own page online where you can see pictures of it. While the trees will help to create a clean environment, the online community will help everyone at SCIA to become even more socially responsible. Planting trees on Treedom is not a nice thing to do, it's a way of life. It's the SCIA way of life.  
The organization, Treedom, has already planted more than 1.5 million trees around the globe and thus supported almost 100,000 local farmers. We truly believe in this wonderful concept and would like to support them as much as we can. That's why we have committed ourselves to plant no less than 105 trees, one for each person of the SCIA family.