Toolbar had disappeared, how can it be recovered?
If a toolbar has disappeared, you can recover it at all times in the following way.

First you have to check in the program whether it has not been put on non-active by accident.
To do this, go to View > Toolbars (active toolbars ticked off).

If the toolbar is active, but cannot be found, it is probably 'hidden' on the screen. E.g. it can be under or behind another toolbar. That's why you should drag all toolbars to the center of the screen.
If you still cannot find the toolbar, you can clean the registry of your computer. By this the default settings of the toolbars can be recovered.

Then go to Start > run and enter regedit and press ok.
Look for the following key:
H_KEY_CURRENT_USER > software > SCIA > ESA > 7.1 > Workspace > Main settings

and remove the folder main settings.
If you start the program again, the toolbars have been reset.
Since version SCIA Engineer 2010, a button to reset the interface is available in the options menu.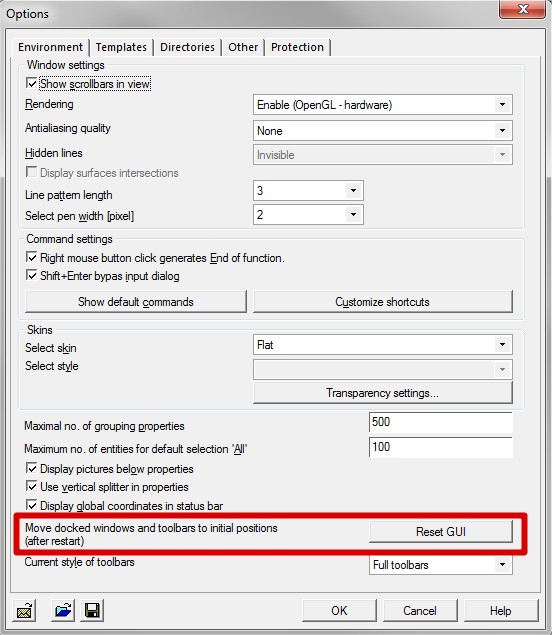 Clicking the button 'Reset GUI' has the same impact as the procedure described above.

Note: the interface will be reset only after restart of Scia Engineer.