How to round the coordinates in SCIA Engineer?
Rounding of values using Table input.
After a structure has been imported to SCIA Engineer (from a third-party program), it may contain little inaccuracies in the coordinates. To be exact, the coordinate values contain too many digits after the decimal point (figure 1).
Figure 1: Inaccuracies in the coordinates.
This may cause problems or errors in subsequent work with the model.
Thanks, table input allows you to round values directly in SCIA Engineer. You can apply this to all numerical data (coordinates, values of loads, …). When multiple cells are selected in the table grid they are all rounded.
Open Table input.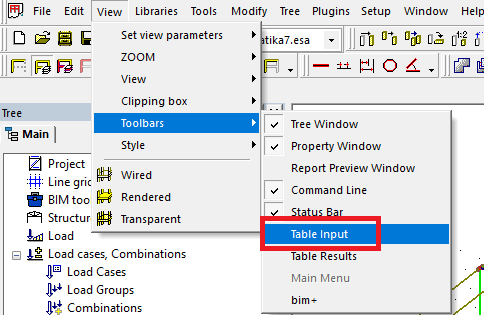 Figure 2: Table input.
Click right button mouse to editbox.
Select option Round.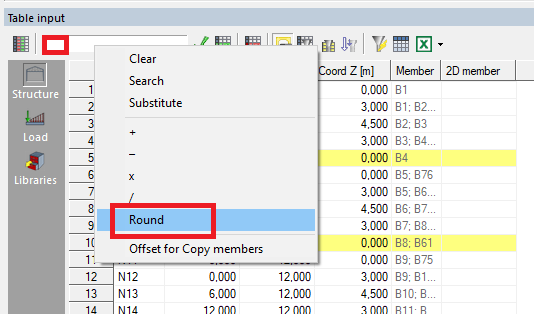 Figure 3: Rounding.
Set the number of decimal places for rounding.
Select the cells you want to round, for example:

Shift + click-left mouse button => select the area you want to round, then confirm by Apply edit.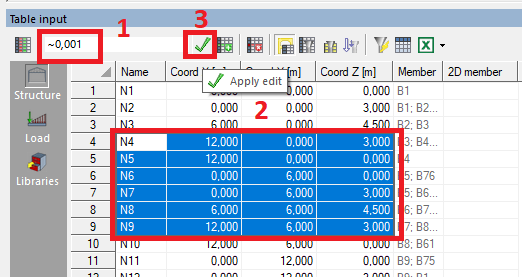 Figure 4: Selected area.
Click left mouse button in the corner of the table to select the all table, then confirm by Apply edit.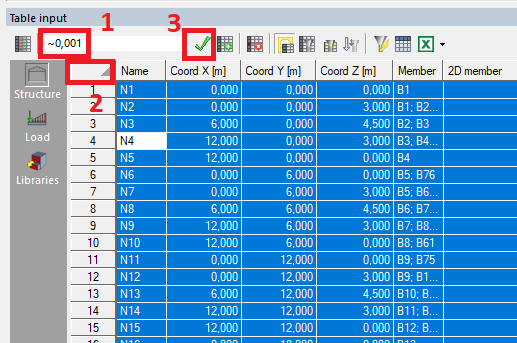 Figure 5: Selected all table.