How to define a section on a 1D member?
The results on a 1D member are by default calculated in 10 sections; in between the sections interpolation is used.
This is illustrated in the next example for the moment My:

The number of sections can be augmented by the user to obtain a more precise result, via the Setup menu > Solver: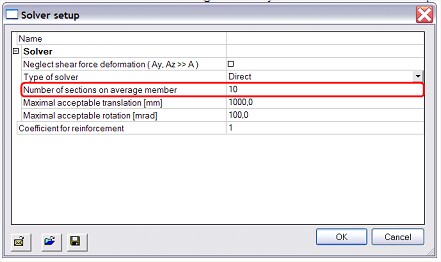 If the user wants to know the exact result on a specific location, it is necessary to manually add a section on this location. This option is available in the Structure menu > Model data > Section on beam.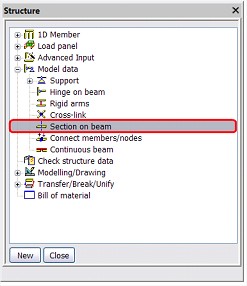 It is obvious that the calculation has to be executed again, after adding the section.
When opening the Results menu, you will be able to ask for the exact result in the section, by setting the property Section = Inputted.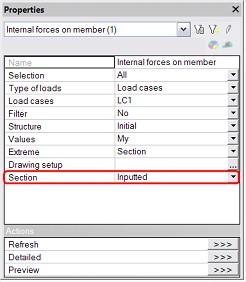 The result for the moment My is then as follows: