Advanced analysis in SCIA Engineer: geometrical and physical non-linearity, special element types
Respecting the non-linear behaviour of civil engineering structures in their analysis has become a must for a safe and economical design. The more closely the analysis model corresponds to what really happens in the physical world, the more it can tell structural engineers about the quality of the design.
Attend our webinar to discover the non-linear capabilities of SCIA Engineer.
Basic settings for non-linear calculations in SCIA Engineer
Handling non-linear combinations
Differences between individual calculation methods (Newton-Raphson, Picard, etc.)
What is behind the first, second and third order analysis
Physical non-linearity models – which one is good for which situation
Member non-linearity: ties (no compression), struts (no tension), membranes (no bending), gaps (activates when a certain deformation achieved), etc.
Non-linear supports
About presenter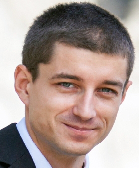 Ondřej Kika is an experienced member of SCIA development Team. He works as a Product Development Engineer and focuses primarily on the implementation of advanced calculation methods in SCIA Engineer. He received the PhD in civil engineering for his thesis: "Vibration of slender bridge structures."
WATCH ON YOUTUBE