Discover what's new in SCIA Engineer 18.1
enhancements in concrete, steel, composite design, IFC4 ... and much more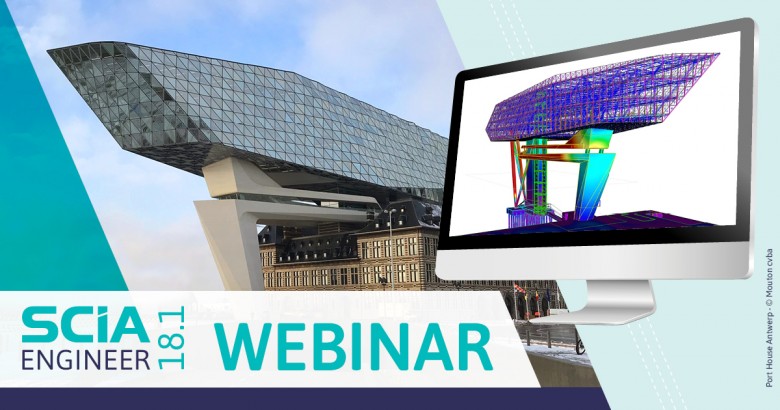 SCIA Engineer 18.1 follows in the footsteps of version 18 and focuses primarily on extending some of the recently introduced features and capabilities. You will experience new improvements and extensions in many programme parts: from faster project opening, to more detailed calculation reports, wider design capabilities and a new exchange format.
the calculation of long-term deflection of slabs with ribs according to EC2,
the support for composite beams with multiple openings and better prediction of floor vibration,
the calculation of required reinforcement in beams and columns according to SIA 262:2013,
the output of mathematical formulas for the design of steel members,
the redesigned bill of material,
the import of IFC4 files,
and much more
About the presenters
The webinar was presented by the SCIA product management team.

Iveta Georgieva is responsible for steel, composite, timber and aluminium design as well as scaffolding. Before SCIA, her PhD dissertation at KU Leuven in Belgium addressed cold-formed steel: namely, increased load-bearing capacity of innovative thin profiles.

Marwan Al-Taie is responsible for the concrete design and the development of the Engineering Report. He has more than 15 years of experience as a concrete designer, consultant engineer, and projects manager. He worked in Iraq, Dubai, Oman, and Belgium.

Jaroslav Broz focuses primarily on BIM & interoperability and advanced calculations. Before his career at SCIA, he received his PhD degree in structural mechanics at the Czech technical university in Prague for his dissertation dealing with solution of large-scale engineering problems.
WATCH ON YOUTUBE