Scia Concrete Section v2.0 (for EN1992)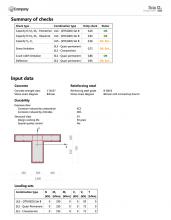 We are delighted to announce our latest releases for the Scia Design Forms platform (daily, transparent structuralcalculations) and Scia Concrete Section (quick and detailed check of any reinforced cross section). Only 3 months after their international release, many new features were already added based on user feedback!
During this 40 minutes webinar, we will walk you through the new features of both applications:
Support for most National Annexes to the Eurocodes in Scia Concrete Section and Public Forms
 
New features in Scia Concrete Section: check for torsion and torsion – shear – bending interaction, slenderness check of columns, internal forces recalculation, automatic calculation of creep coefficient, other minor improvements and fixes.
General improvements to Scia Design Forms Builder and User: collapsible blocks, dockable windows, etc.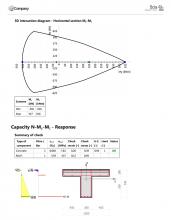 The Scia Design Forms family is also rapidly growing, and we are pleased to introduce several new interesting forms:
Composite beam design to EN1994
Fatigue checks to EN1993
Retaining wall design
Corbel design, etc.
Webinar details:
Watch this webinar on Youtube