SCIA Engineer 17 – Boosting your productivity
Discover what's new in SCIA Engineer 17!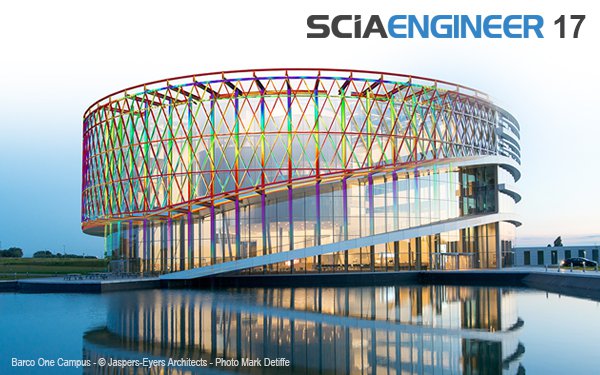 SCIA Engineer 17 brings a large number of new features and improvements dedicated to boosting your productivity. Powered by cutting-edge technologies, the new version gives you higher speed, increased overall efficiency and transparency to power your day-to-day work as well as challenging and special projects.
 
To help you learn more about the new release, we are holding a dedicated free 3-part webinar series.
In this first part, you will get an overview of all the new features and enhancements. The subsequent webinars, planned for after the summer holiday season, will then take a deeper dive into all the new features and improvements in concrete design and steel design.
In this first part, get an overview of what's new in:
Concrete design: comprehensive and robust solution for the design of concrete columns, beams, slabs and walls featuring an efficient, logical and time-saving workflow.
Steel design: economical design, clear and verifiable reports, and increased speed in the design of steel structures.
BIM: effective collaboration with partners, real-time task management, enhanced Revit and Allplan links.
Loads and load generators: easily verifiable and more versatile automated load definition.
Overall usability: increased efficiency in the day-to-day work, excellent understanding of structure behavior with new extended display options, and wider international application thanks to added Eurocode's national annexes.
Watch the webinar recording on YouTube