Webinar: Engineering Report in SCIA Engineer

Structural engineers traditionally have to spend a lot of time producing calculation reports to document their model data, their assumptions, to show intermediate results like displacements or internal forces, up to details of their reinforcement calculations or steel member design. They have to juggle between direct outputs of their structural analysis software and a variety of Excel sheets or Word documents. When changes happen to the project, a lot of that work is lost is needs to be manually redone.
The "Engineering Report" tool in SCIA Engineer 16 provides engineers with a powerful solution to centralize all their data and outputs in a coordinated way. The modern, ribbon-based user interface is easy to learn and to use, and the advanced customization, template technology and regeneration features allow to extremely quickly get to high quality calculation reports that will be in line with the professionalism of the engineering office.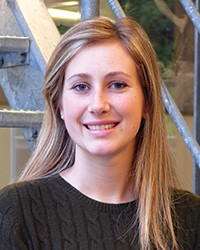 In this webinar by our Customer Service Engineer Irca Schepers, you will learn:
An overview of the working principles
How to configure the style, header etc of your report
How to work with data and results tables and pictures
How to integrate external sources like text files, PDFs, pictures, etc.
Various tips & tricks to become a power user
Review the recorded webinar on YouTube