Webinar: New SCIA Engineer 16 - a huge update, customer driven
SCIA Engineer 16 is here! It brings a vast number of enhancements, new extensions and many modifications that streamline throughout the whole engineering workflow of a project. More than 350 updates and new features mark a dramatic advancement in usability.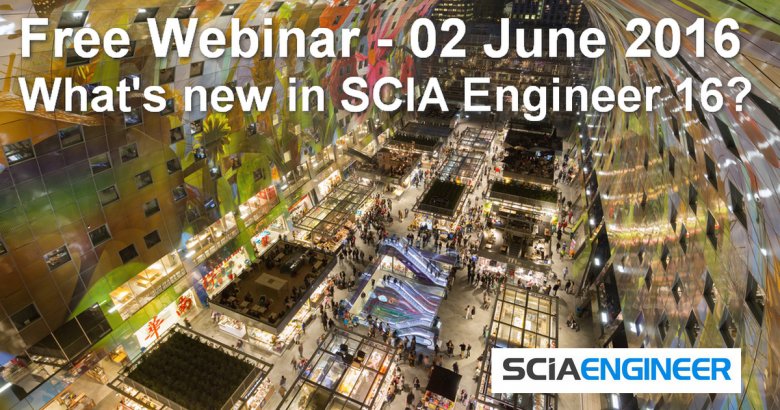 During this free webinar we will illustrate many new features and enhancements, such as: ​
Much faster, transparent and more comprehensive design of concrete beams, columns and ribs
A new "Section check" tool for detailed analysis of a concrete section
Expanded composite beam design for both AISC and EN1994
Seismic concrete frame and shear wall design to US codes
Various improvements for meshing & advanced analysis
And much more...
 
About the Speaker
Ben Follett, PE is a Structural Engineer with SCIA Inc., a Nemetschek Company, where he helps engineering firms streamline and integrate their 3D engineering workflows.  
Want to know more about SCIA Engineer release 16?
Thursday, June 2nd 2016.
3:00 PM - 4:00 PM CEST   /   9:00 AM - 10:00 AM EDT
 
Watch the Video on YouTube