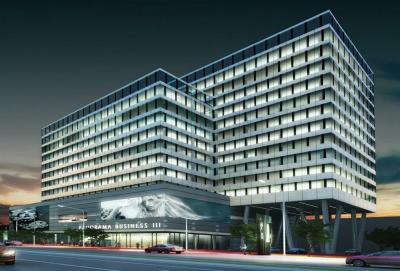 The Budova Landererova 12 building is located on the Danube waterfront in Bratislava city, close to the Eurovea shopping centre and the Slovak National Theatre. The basic concept of Eurovea City was designed by world-renowned architect Ricardo Bofill, showcasing the modern architecture of the 21st century. 
Engineered by PRODIS plus s.r.o., the Budova building is an ideal choice for companies that look for a new headquarter. The building offers 26,000 m² of rentable commercial space, which includes 15 storeys building above ground, 359 parking places, terraces, city views, a dining room, etc. 
The unique load-bearing skeleton
The load-bearing structure of this building is formed by the non-standard skeleton. The entrance portal is dominated by 10-metre-high exterior leaning columns made of raw concrete. The main challenge during the design was finding the optimal amount of concrete reinforcement to ensure the right dimensions of the load-bearing members. 
Thanks to many functionalities in SCIA Engineer, PRODIS was able to achieve the right design for the Budova building. Modelling capabilities of SCIA Engineer allowed the engineers to model the whole complex structure effectively in a short time including the subsoil with piles. 
Averaging strips together with the appropriate mesh refinement reduced the unrealistic peaks in result values around intersections of columns and slabs coming from the finite element analysis. The final design successfully passed a rigorous safety and economy audit.
Client information
Prodis plus was established in 1991 by Vladimír Kohút as an office specialized in structural engineering and diagnostics of structures. During the following years it was gradually evolving and extending its field of activities. We have experience with a wide range of projects: residential and office complexes, parking garages, technological and storage facilities, television studios and renovations of cultural monuments and listed buildings.
The company employs 7 highly educated employees and provides the following services:
Complex services related to construction - from feasibility studies to detailed design
Diagnostics and verification of structures
Projects of building renovations The most significant references:
Tatra Centre, Westend Tower, Westend Parking, River Park, Shopping Centre Albero
Renovation of British Embassy, Tower 115, Grand Hotel Kempinski in High Tatras, University Library in Bratislava
Hotel Kempinski Bratislava, Hotel Antares
Chatam Sofer Memorial in Bratislava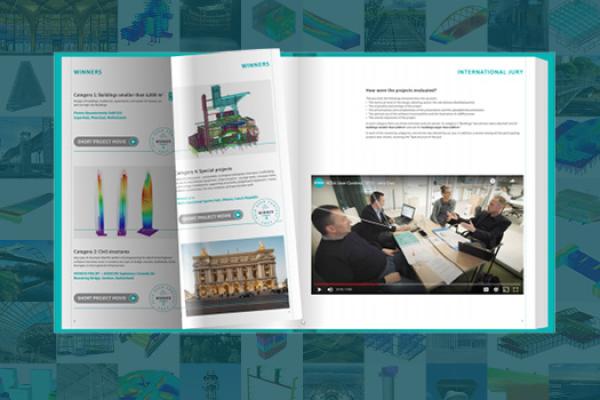 SCIA USER CONTEST
SCIA has been organising user contests for years in which all kinds of projects can participate.
Curious about our last contest?
New: Now stacked with many embedded project and testimonial videos