Euro-Silo is a distribution centre for grain and derivatives in the port of Ghent. Currently, VK is working on 16 new vertical grain silos (Ø18 m) with a filling height of up to 40 m. Special attention had to be paid to the differential deformation of the conveyors on top of the silos due to deviating filling grades and the corresponding settlements. The entire project involves 750 tons of steel S355 and 20.000 m³ of concrete C40/50.
In this project, SCIA Engineer was used to carry out several analyses: the global stability, the interaction of the subsoil with the foundation slab and the silo walls, the impact of extreme temperature differences of up to 71°C, peak pressures of up to 900 kN/m² due to dust explosion and the efficiency of the silo. Also the Revit-link was used for fast modelling and drawings. To reduce the execution time and the flexibility of the connections of the steel structures, a modular structure was designed to be easily assembled. In the first stage, the different components of the structure were modelled separately to make a first estimation of the internal forces and the reactions. Afterwards, a complete 3D model was composed to optimise the structure, to determine the reinforcement and to evaluate overall differential deformations.
The silo walls are designed as thin as possible, to reduce the impact of the extreme temperature differences. Joints are created in the foundation slab to reduce the internal forces due to settlements.
Details
Owner: Eurosilo
Architect: VK Engineering nv

Engineering Office: VK Engineering nv

Construction Period: 10/2015 - 07/2016
Client information
VK offers its services in four market segments: Healthcare, Buildings, Industry and Infrastructure.
Our multi-disciplinary consulting engineers undertake studies in building services and civil & structural engineering, ranging from mechanical engineering, electrical engineering and plumbing, to data communication, security and fire engineering, to concrete and structural studies.
VK keeps track of advanced technologies and studies in architecture and construction management and puts together the best team for the client's project.
Having a proven track record with many renowned architects, VK proudly looks back on the building of a portfolio that features many challenging and large-scale projects, including new constructions, as well as renovations of (classified) monuments, expert assessments and management. The new NATO-headquarters, the Antwerp law courts, the Astana National Library, and the VinMedicare Hospital in Hanoi are but a few examples.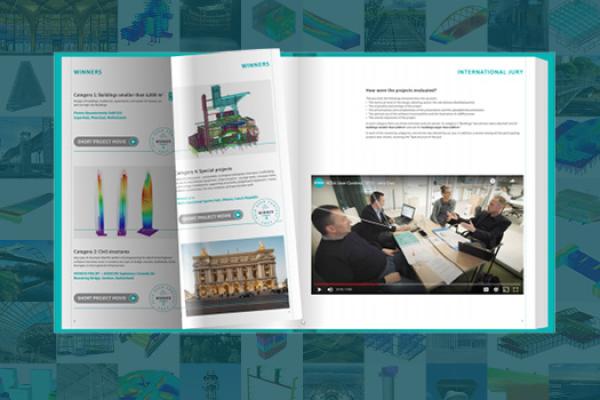 SCIA USER CONTEST
SCIA has been organising user contests for years in which all kinds of projects can participate.
Curious about our last contest?
New: Now stacked with many embedded project and testimonial videos