The Mohammed VI Tower is a 255 m high building and is the tallest tower in the Bouregreg Valley Development Project in Morocco. With 55 floors, it features a luxurious hotel, offices, upscale apartments, and a stunning viewpoint on the terrace. The project also includes a two-level reinforced concrete podium of 26,650 m² with a steel roof. The tower and podium structures are designed to withstand strong winds, seismic events, and potential flooding from the neighboring Bouregreg River. The tower's strength comes from a 70% reinforced concrete core and a 30% Vierendeel steel structure in the facade. The foundation consists of a 3.5 m thick raft and 104 deep "barrettes" foundations, while the podium is supported by 1800 piles. The building is designed to achieve LEED Gold and HQE certifications, adhering to the highest international environmental standards. 
This project is a winner in the SCIA User Contest 2023.
Particularly impressive because of the use of the software for verifying the complex stability system of the asymmetric core to resist wind-, seismic- and flooding loads.
Client information
Ney & Partners is a structural engineering and architectural office. The foundation of a successful project lies within the synthesis of all contextual elements. From the beginning of the design process, we conduct constant research for advanced engineering integration. To do so, we go beyond the standardized dimensioning of predefined technical solutions to find integrated approaches to fit the specific needs. Ney & Partners currently employs over 130 engineers, architects, modelers, etc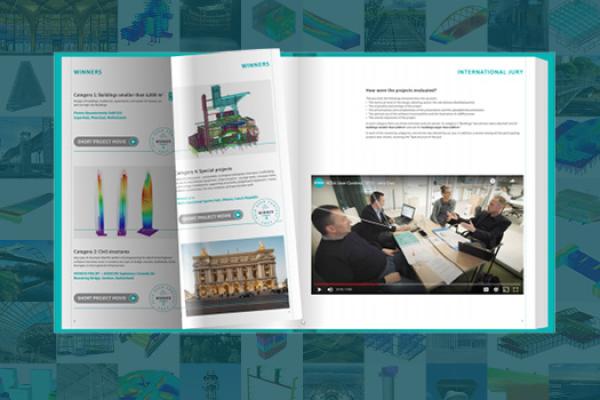 SCIA USER CONTEST
SCIA has been organising user contests for years in which all kinds of projects can participate.
Curious about our last contest?
New: Now stacked with many embedded project and testimonial videos