Introducing a newly constructed multi-functional sports hall—a hockey stadium accommodating 5,600 - 8,000 spectators. With 7 floors (1 underground, 6 above) and dimensions of 82.5 m x 100.6 m (H: 29.1 m), it combines reinforced concrete (monolithic, prefabricated) and steel elements. The foundation comprises pile-supported base slab and waterproof concrete basement. Challenges included complex shape, spatial constraints, tight deadlines, and cost efficiency. Notably, the steel roof with 95.0 m x 63.0 m spans and suspended VIP boxes were emphasized. SCIA Engineer accurately modeled intricate slabs, walls, and beams, aiding weight estimations and economical solutions. Integration of reports from 10+ models yielded a comprehensive report, while seamless data transfer to IDEA StatiCa ensured efficient connection design, saving time and preserving loading and geometry information.
This project is a winner in the SCIA User Contest 2023.
The biggest challenge was to keep this large structural model created in SCIA Engineer up to date and working properly according to the architectural model which was modelled in Autodesk Revit.
Client information
Artstat spol. s.r.o. is a static design office, whose activity is primarily focused on the statics of building constructions, as well as on conducting building surveys, diagnostics of buildings, certification of buildings and performance of copyright and technical supervision. We process the complete static part of the design documentation of buildings of all stages in the field of concrete, steel, wooden and masonry structures, from construction concepts to production documentation of buildings.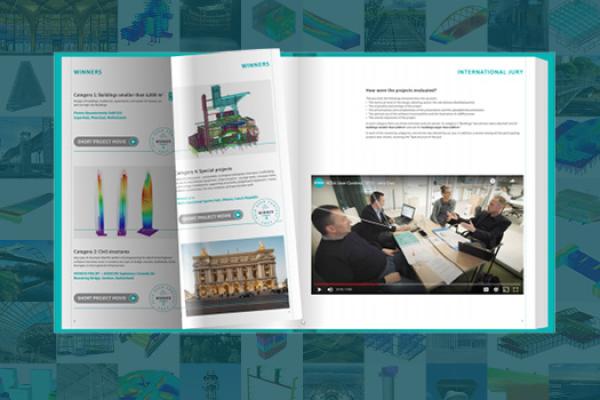 SCIA USER CONTEST
SCIA has been organising user contests for years in which all kinds of projects can participate.
Curious about our last contest?
New: Now stacked with many embedded project and testimonial videos