The ISDEMIR steel plant embarked on a significant project to replace a retired blast furnace and its surrounding steel structures. With a weight of 7500 tons and dimensions of 90 x 90 x 92 meters, the steel structure required parallelized processes and a strict six-month deadline for completion. To achieve this, the team employed SCIA Engineer, enabling them to work on separate static models that were later combined to obtain comprehensive results and validate outputs throughout the project. Notably, the "Train load" function within SCIA Engineer proved invaluable in modeling the complex movements of vehicles and excavators on the intricate casting platform. 
The utilization of SCIA Engineer allowed the team to develop a functional model of the entire steel plant, overcoming the complexities and demands of the project. By harnessing the software's capabilities, including parallelized modeling, global analysis for seismic considerations, and the "Train load" function for accurate representation of vehicle movements, the ALLCONS group successfully navigated the intricate design and construction processes. Their collaborative efforts and effective utilization of SCIA Engineer played a pivotal role in the realization of the new blast furnace and the associated steel structures, contributing to the ongoing operations of the ISDEMIR steel plant. 
This project is a winner in the SCIA User Contest 2023.
The scope of the project and the time schedule forced us to divide the structure into several parts, which were processed by a team of engineers separately.
Client information
ALLCONS Industry s.r.o. is an engineering company engaged in the field of steel structures. The main sphere of its activities is the preparation of design and structural documentation of steel structures of civil buildings, technological structures for power generating industry, chemical and steel industries.  
The activities of the company include all works from studies preparation up to the creation of workshop documentation, including simulations of structural behavior, manufacturing of steel structures, manufacture and designer supervision.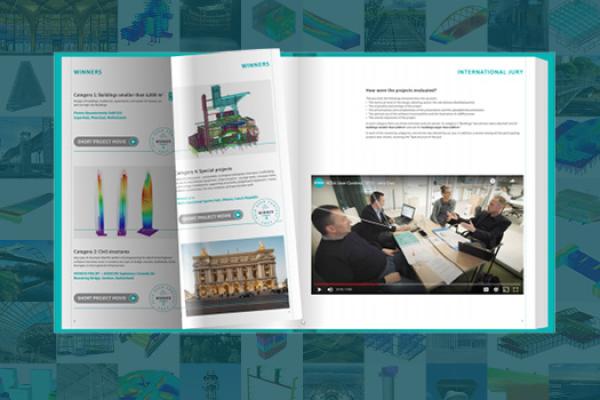 SCIA USER CONTEST
SCIA has been organising user contests for years in which all kinds of projects can participate.
Curious about our last contest?
New: Now stacked with many embedded project and testimonial videos