Innovation is in our DNA. Every year, we invest 30% of our global turnover into R&D to continue to enhance our software. Through continued innovation, we aim to tackle the complex engineering tasks of the future and solve them with elegance and simplicity. We are proud of our pioneering record to date...
Built-in support for Eurocodes (2005)
First software to support the new EN Eurocodes with built-in support for National Annexes (2007).
Open BIM (2008)
BIM toolbox released for Open BIM workflows that work for structural analysis: member recognizer, conversion from structural model to analysis and more.
IFC 2x3 certification (2013)
SCIA Engineer was the first structural software to receive the IFC certification by BuildingSMART.
Steel Fiber Reinforced Concrete Design Solution (2018)
First structural analysis software with full support for Steel Fiber Reinforced Concrete design.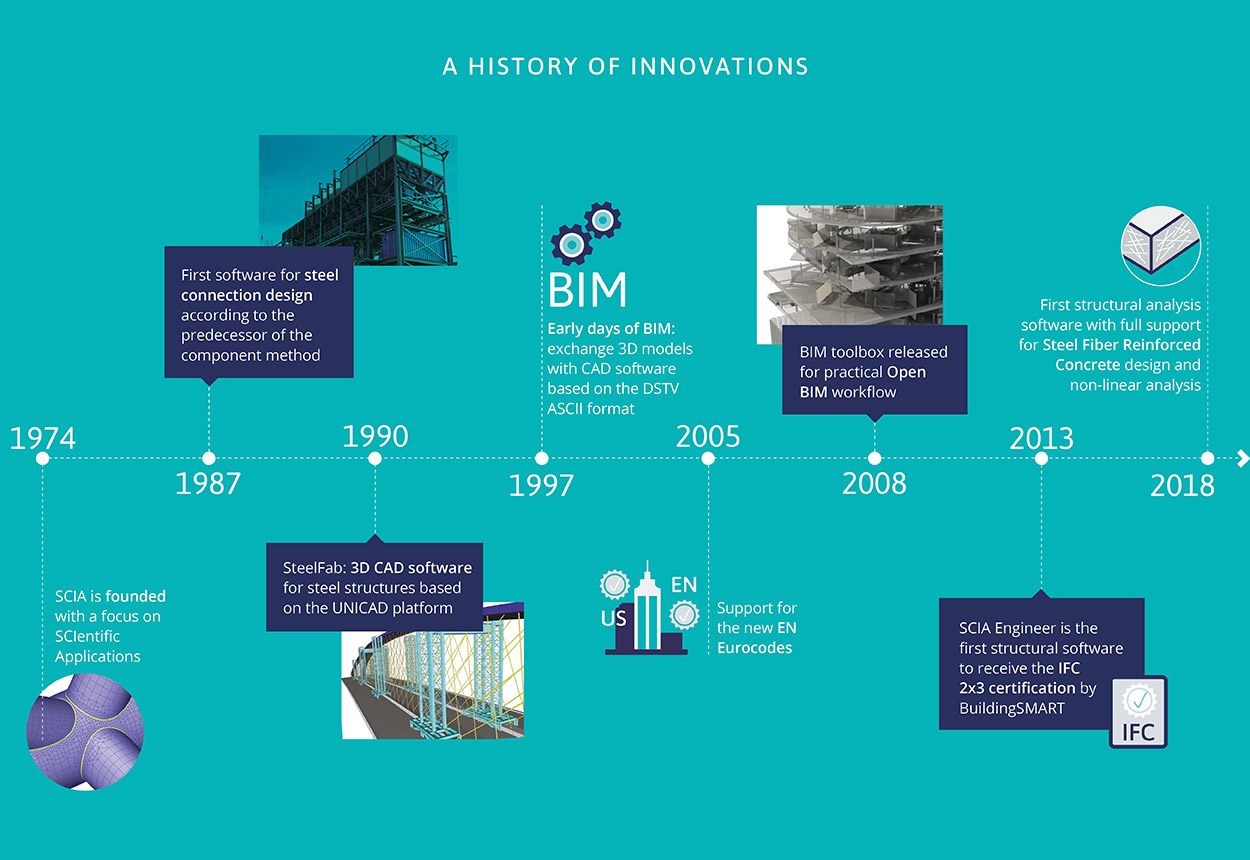 SCIA Engineer 21
REDEFINED, REIMAGINED, REVOLUTIONISED
Forget about cluttered and overwhelming interface, fixed workflows, limited customisation and insufficient working space. SCIA Engineer 21 brings a revolutionary new interface with leading-edge ergonomics and unequalled efficiency gains that is easily customised to suit the way you work. It makes your work faster and easier.
FIND OUT MORE
SCIA INSIDER PROGRAM
Be part of our innovation story by joining our SCIA Insider Program today. As a member of our Insider program you will have the opportunity to interact directly with our product team and be first to test out our new software releases.