Dynamic graphics and flexible dialogues in the upcoming version of Scia Design Forms
In the recent months, several new features were implemented in Scia Design Forms to enable even clearer reporting:
Dynamic pictures
Tables in the output
Flexible input dialogues
Dynamic pictures
A range of graphic functions have been added to the Builder to quickly create clear graphics: lines, circles, colours, text, function plots and even dimension lines are now created by a single command.
With this it is for instance easy to add a drawing of a concrete cross section with rebars in the output, a stress-strain curve or even a detailed dynamic drawing of a steel connection.
Tables in the output
Some types of results are more clearly displayed in a table or grid. This is now supported by the new grid output for a clean layout with multiple rows and columns.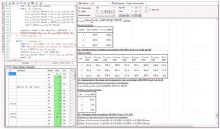 Flexible input dialogue
A totally new Dialogue creation environment allows for creation of input dialogues with the same flexibility as in any Windows application: frames, tabs, checkboxes, comboboxes, grid input, etc.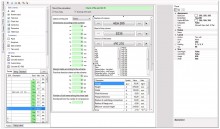 Other new features will include
User interface available in:
English, G​erman, Dutch, French, Czech, Slovak, Portuguese
Linking with Scia Engineer:
​Integration with Scia Engineer available for steel members (next to concrete)
User application
The new Dialogue in SDF Builder is also displayed in the User application
Enlarged form menu
Builder application
New mathematical functions SUM, AVERAGE
Random number generator
The scripting language of SDF now supports both the simple use (BASIC-like) and full object orientation
Custom data table
For more information, visit the Scia Design Forms page on our website.